Then I realized that there are millions of reasons behind my love for my country. Here I am going to share my viewpoints about why I love Pakistan. Patriotism or Love for a country means you are present for any sacrifice that a country requires. You are following the legal rules implemented by the Government and of course, we are independent about to live our life with complete living facilities. Moreover, Pakistan is an Islamic country so we are also independent to live our life under Islamic instruction.
Why I Love Pakistan Essay
The users who want get some idea about pakistan essay can read this article. Pakistan is my homeland and I love my country so much, but habitually I used to think about why I love Pakistan. Well, first of all, my mind takes a flashback to the story my grandfather told me about when they migrated to Pakistan in August, 1947. As before the formation of Pakistan Hindus, Sikhs, Muslims, and other religions were living together in the subcontinent. Hindus and Sikhs were badly against Islam due to their beliefs, rules to live a life, rules of eating cow or meat, etc., and the rules of the wedding. So when It was announced through mosques, radio, and TV news that Muslims have to travel across the Indian border.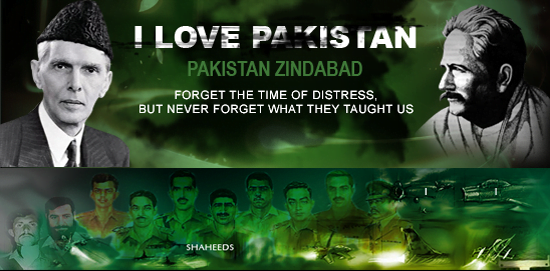 The Hindus and Sikhs started killing the Muslims and harsh the Muslim females. It was a worse time until a Muslim didn't cross the Pakistani border and enter into Pakistan's area. My grandfather was one of those refugees who safely reached Pakistan. But how one can neglect those who were killed? of course, I can't! so this is one of the first reasons why I love Pakistan.
The Primary objective in creating Pakistan was to secure a separate territory where the Muslims could regulate their lives in accordance with the teachings of the Holy Quran and Sunnah. Pakistan is the citadel of Islam. It is the focal point of the Muslim countries. It is a matter of pride for me that I was born and brought up in this glorious country. At last Pakistani leader Quaid-e-Azam completed the dream of Allama Iqbal. And British Government decided to break British India, into two sovereign states India and Pakistan. 14 August 1947 Pakistan comes into being as an independent sovereign state
I love my native Pakistan and its people because I am also a Pakistani. It is a place of great men. It is the place where Quaid-e-Azam had lived. I love my country for its beautiful scenery, golden traditions, and fertile fields. It is a land of forested valleys, mighty mountains, fast-flowing rivers, surging streams, lush green fields, fruitful flowery gardens, beautiful landscapes, substantial resources, and thriving industries' am proud of my Pakistani people who have proved themselves in the entire world. Pakistani is living in the whole world and shows our strength. Pakistani people are famous due to our intelligence and braveness.
Our great leader says "No nation can rise to the height of glory unless your women are side by side with you. We are victims of evil customs. It is a crime against humanity that our women are shut up within the four walls of the houses as prisoners. There is no sanction anywhere for the deplorable condition in which our women have to live."
In short, Pakistani people will leave no stone unturned to spread Islam all over the world. I love Pakistan because it is the land of peace and its object is world peace. Besides these, there are so many other motives that force me to keep on loving my homeland or you can say my motherland. The students also read this article and write essay why i love pakistan in the exams.
Save