Students who are looking for Best speech can check Quaid E Azam Speech In Urdu Written from this website. Quaid E Azam Muhammad Ali Jinnah is the founder of Pakistan. The Birthday of great leader is coming on 25th December in 2021. All those who are looking for the speech on Quaid E Azam a great leader in Urdu for their School or colleges can check the best Quaid e Azam Speech for students in Urdu. Every person has different way of celebrating the birthday of Muhammad Ali Jinnah. Different Seminars are arranged every year on the happy occasion of 25 December and Pakistani celebrates this day. This year if you are looking for the best Urdu Speech for 25 December then here on this website, we are sharing the speech for students. On below side, we are sharing the image which contains the speech on Quaid e Azam in Urdu so download it.
Quaid E Azam Speech In Urdu Written
Quaid e Azam Muhammad Ali Jinnah was born on 25 December in 1876. He is the one who helped Muslims of Sub-continent to get a separate homeland for them. The great leader Muhammad Ali Jinnah died on 11 September 1948. Now every Pakistani who wants to pay tributes to this great leader can check Quaid e Azam Speech in Urdu Written which is as follow.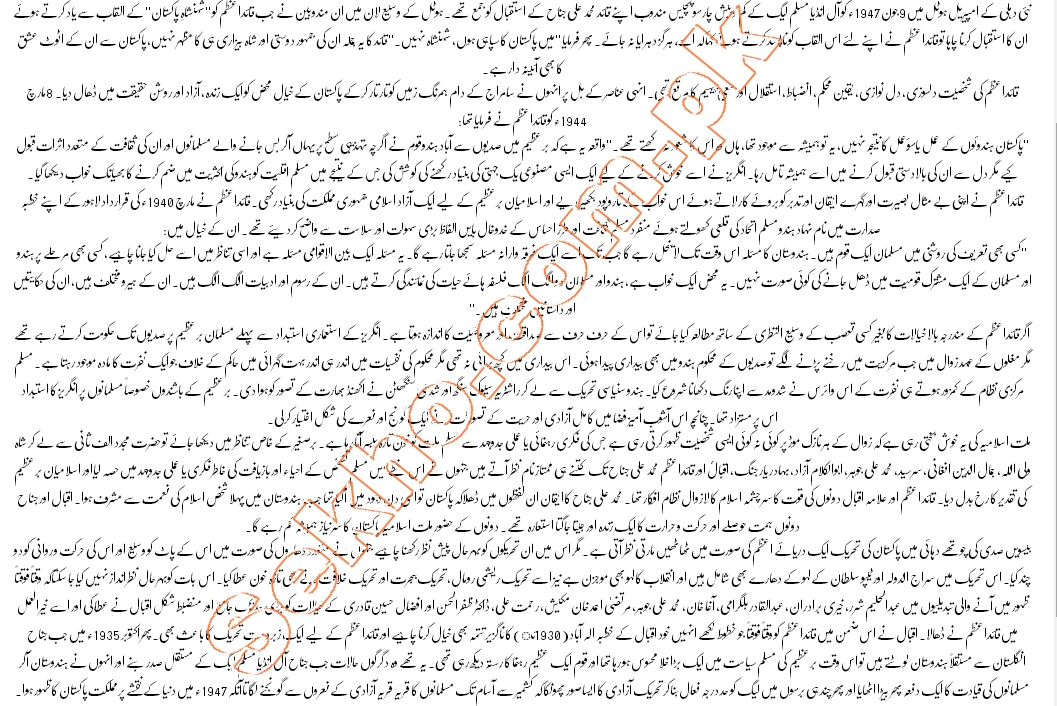 Quaid E Azam Sayings:
"Main Darust Faisaly lainy per yaqeen nahi rakhta Bal K Faisala le ker usy aik Behtreen Faisala Sabit Krta Hon"
"Main ap ko masroof e amal hony ki takeed krta hon, Kam Kam or Bus Kam. Sakoon ki Khatir, Sabar o bardasht or inkasari k sath apni kom ki sachi khidmat karty jaen"
"ilm Talwar se bhi zyada Takatwar hai. Is liye Ilm ko apny mulk me barhaen, koi Apko shakiest nahi de sakta."
All students who want to check Quaid E Azam Speech In Urdu Written can check from this website. So download the above image and prepare this best Speech on Quaid E Azam Muhammad Ali Jinnah to pay tribute to this great leader of Pakistan.