As we all know that 25th December is just a couple of days away and it's time to welcome the Quaid e Azam birthday this year. Quaid e Azam is one of the reputable personalities of Pakistan that do not need any sort of introduction. Founder of Pakistan Quaid-e-Azam Muhammad Ali Jinnah's birth anniversary will be observed on 25th December each single year with a complete sum of respect, honor and dignity. On this day various kinds of events are carried out that are to be held all over Pakistan. This day is all about paying the massive tribute to the great leader and highlights his achievements.
25 December Quaid E Azam Day Quotes, Sms, Poetry, Wishes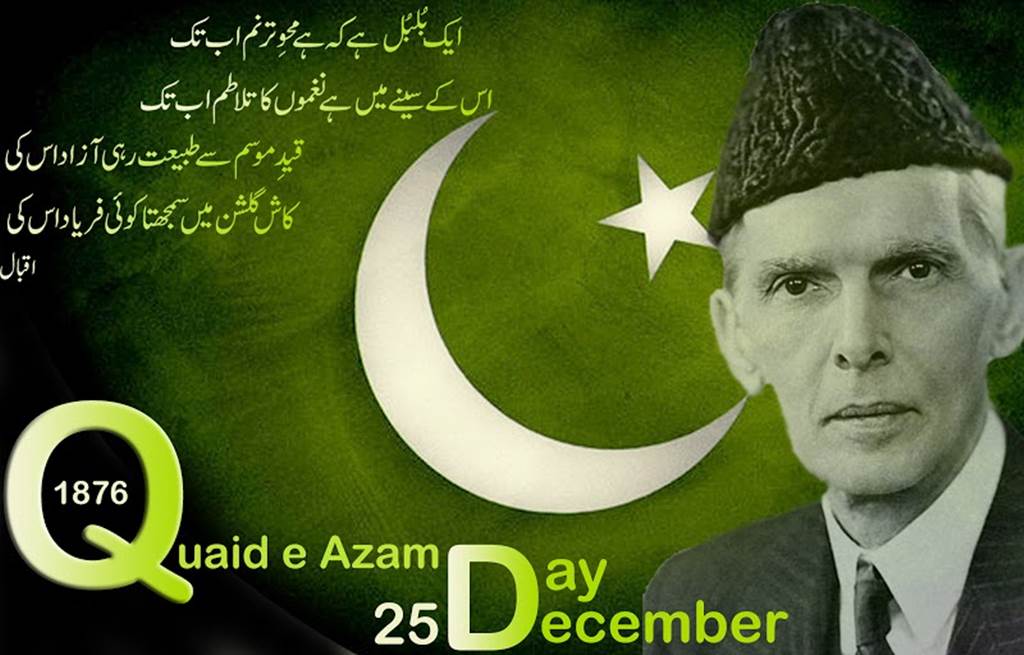 25 December Quaid E Azam Day Quote and Wishes:
There is no power on earth that can undo Pakistan
Expect the Best, Prepare For the Worst
Failure is a Word Unknown to Me
The First Duty of a Government is to Maintain Law and Order so That the Life, Property, and Religious Beliefs of its Subjects are Fully Protected by the State.
If We Want to Make This Great State of Pakistan Happy and Prosperous, We Should Wholly and Solely Concentrate on the Wellbeing of the People, and Especially of the Masses and the Poor.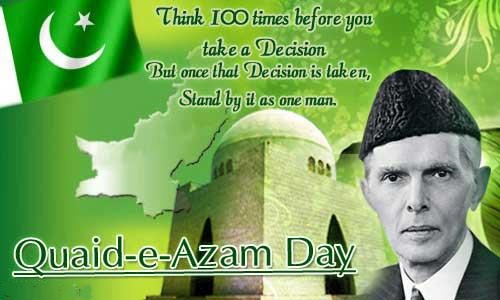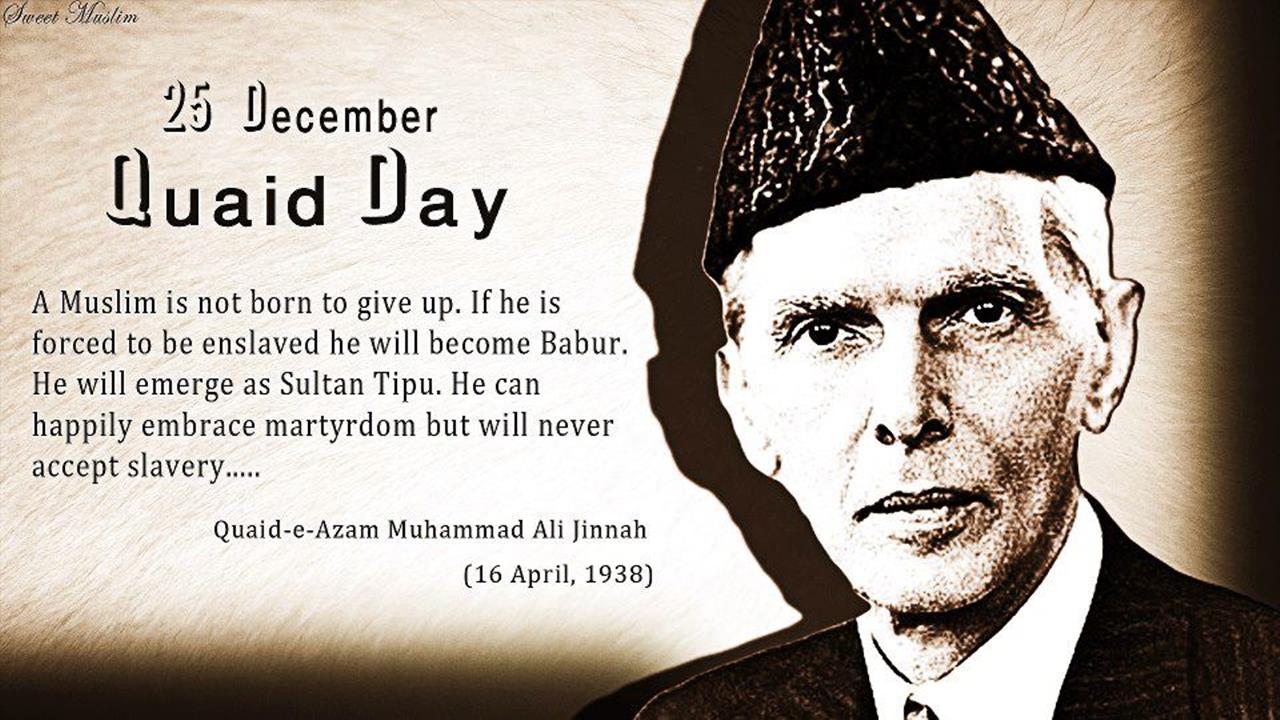 25 December Quaid E Azam Day SMS:
I Dont Like to Take
Right Decisions..!!!
I Take Decisions
and Make Them
Right
---
HAPPY BIRTHDAY TO BELOVED QUAID!
MAY ALL HIS DREAMS
ABOUT DEAR HOMELAND COME TRUE!
Lets Join Hands N Advance
Ahead 2 Pay Tribute 2 Our Great Leader!
Salam QUAID!
Salam PAKISTAN!
---
Nigah-e-Mard-E-Moman Se Badal Jati Hain Taqdeerain
Jo Ho Zoq-E-Yaqeen Paida Tu Kat Jati Hain Zanjeerain
---
May The Spirit Of Freedom
Be With You And Always
Best Wishes For Quaid-E-Azam Day
---
Happy Quaid Day
Salam Aye Quaid !
Tare Baad Bhi Guzre Hyn Kuch Log ,
Magar Teri Khushbu Na Gai Raah-Guzar Se . . .!
Happy Quaid Day…
---
How Quaid e Azam Day Is Celebrated in Pakistan?
At the start of the 25th December a change of guard ceremony is arranged at the location of  mausoleum of Quaid-e-Azam Muhammad Ali Jinnah in Karachi. Muhammad Ali Jinnah was born on 25th December 1876. He was also the first Governor General of Pakistan. The whole media of Pakistan ranging from media and television plus radio channels do broadcast special documentaries and speeches of the father of nation. They do even present out with the special documentaries as related to the father of nation's sayings and quotes.
Who was Mohammad Ali Jinnah?
He was the creator of Pakistan. He wasthe one who worked day and night to get a separate homeland for Muslims. Muhammad Ali Jinnah was a lawyer politician and statesman and later known as the founder of Pakistan. He was the one who did drive a faith among the Muslims that separate homeland of Pakistan can be made possible. In 1940 he suggested the idea of the partition of India to build the state of Pakistan and eventually led to the negotiations with the British Government. This resulted in the partition of India and the creation of the state of Pakistan on August 14, 1947.
25 December Quaid E Azam Day Quotes, Sms, Poetry, Wishes
You can even check out with this webpage in order to catch with some of the interesting Quaid e Azam quotes or the wishes options as meant out to be added in the category. As just for our readers, we have presented out with the thousands or we would millions of Quaid e Azam quotes or the wishes that are so worth-mentioning out to catch all of them. You can eventually share out the wishes and quotes or the poetry of Quaid e Azam with your friends in order to drive in them the devotion and respect for this day.
So without wasting any single second, start collecting amazing 25 December Quaid E Azam Day quotes, sms, poetry, wishes right from here!