If you are Telenor user and want to get Telenor Smart Tunes Codes Islamic Naats, Qawali, Noha with activation method then stay on this page. Usually different portal provides only code but here you can get details brief for this topic with subscribe and unsubscribe method. Before all method we want to share this trend are got popularity if you see a few years back only simple dial tune are listen when any person dial any number but in few years different trend are introduced and now different people set smart tune of their mobile network and when any person call him than caller tune will be played in front of the dialer. Every person has different likeness and dislikeness and according to this, he may require Islamic Naats, Qawali or Noha Caller Tuner. You can also check How to Activate and Deactivate Telenor Smart Tunes.
Telenor Smart Tunes Codes Islamic Naats, Qawali, Noha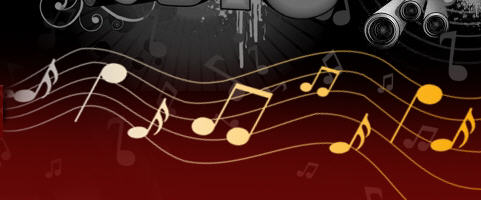 Telenor Smart Tune Activation Method:
If you want to activate this service that is introduced by Telenor Pakistan for Telenor sim users than just follow below procedure that is very simple and easy.
If you want to subscribe Telenor smart Tune than just dial *230*000# or dial 230
If you want to unsubscribe Telenor Smart Tune than just Dial *230*001# or dial 230 and follow instruction. If you purchase any smart Tune than just follow SMS procedure that is available in below side.
SMS 'ST <SmartTune Code> to 230
For example ST xxxxxxxx
If you want to get dial procedure than just dial 230 and if you want to adopt any person caller tune than during listening caller tune press * and through this procedure adopt that caller tune.
Noah Telenor Smart Tune Codes:
Tune Title Tune ID
Kerbala Kerbala 5014280
Ya Ali Aap Ki Sarkar 5014282
Abbas Abbas 5014796
Ali Waris 5014797
Chalo Shaam Chalein 5014798
Kaise Rehti Ho Bibi 5014799
Mere Pardesi Baba 5014800
Sajjad Ko Be Maut 5014801
Zainabam Zainabam 5014802
Almaan Waalay 5014803
Bohat Ro Chuki Hai Sakina 5014804
Ro Aakhay Muhari 5014805
Sughra Sughra 5014806
Ya Ali Aap Ki Sarkaar 5014807
Zindah Rakhien Gay Hum Karbala 5014808
Maan Dekh 5015027
Subh e Ashur Hai 5015028
Akbar Ka Laasha 5015029
Kehti Thi Maan 5015030
Ya Saara Allah Hussain 5015031
Telenor Islamic Smart Tune:
5260000856 – Dunya Ke Ae Musafir Manzil
5260000869 – Rehmat Baras Rahi Hai
5260000866 – Mere Maula Karam Ho Karam
5260000860 – Faslon Ko Takaluf Hai
5260000859 – Dar E Nabi Per Par
5260000863 – Lab Per Naat E Pak
Naat and Qwali Telenor Smart Tunes Codes:
Zulfiqar Ali Darre Nabi Par 5034145
Aei Rasool-e-Amin 5022256
Unknown Aei Taiba 5022257
Unknown Akhian Kay Taray 5022258
Unknown Badee-uz-Zamaan (Arabic) 5022259
Unknown Jab Masjid-e-Nabvi 5022260
Unknown Khutme-eRusul 5022261
Unknown Maula Ya Sali 5022262
Unknown Merey Lajpal 5022263
Unknown Peeron Ke Peer Hain 5022264
Unknown Suna Hay 5022265 Taiba Ke Jaane Walay 5022266
Unknown Ya Mustafa 5022267
Unknown Ya Nabi Salaam Alaik 5022268
Unknown Ya Rasooley Arabi 5022269
Unknown Yeh Subh e Madina 5022270
Owais Raza Qadri Allah Allah Banda 5023000
Owais Raza Qadri Allahumma Salealaa 5023001
Owais Raza Qadri Mere Ghosh Piya 5023009
Owais Raza Qadri Tum Par Salam 5023011
Junaid Jamshed Yah Subh E Madina 5033055
Qari Waheed Zafar Ae Khatm E Khalay Ambia 5033100
Abdul Rauf Rufi Ae Madeene Ke Tajdar 5033102
Abdul Rauf Rufi Ajab Rang Per Hai Bahar E Madina 5033143
Fasihuddin Soharwardi Arzoo Kis Ki Karoon 5033201
Owais Qadri Ay Sabz Gunbad Wale 5033210
Qari Waheed Zafar Azal Ki Khushboo 5033212
Abdul Rauf Rufi Bari Ummid Hai 5033223
Bilal Qadri Bhar Do Jholi Meri 5033225
Owais Raza Qadri Bheek Ataa Aye Nabi Muhtasham Ho 5033230
Muhammad Tahir Qadri Bulalo Ya Rasool Allah 5033240
Owais Raza Qadri Chalo Dayaar E Nabi Ki Jaanib 5033246
Qari Waheed Zafar Gar Talab Se Bhi Kuchh 5033366
Owais Raza Qadri Ghum E Hijr E Mustafa 5033371
Owais Raza Qadri Gunaahon Ki Aadat Chhura Mere Moula 5033406
Qari Waheed Zafar Jab Se Huwa Hai Unka Karam 5033480
Qari Waheed Zafar Jahan Roza E Pak Kher Ul Wara 5033483
Farhan Ali Qadri Jannat Mein Lekar 5033486
Farhan Qadri Jashn E Amade Rasool 5033488
Owais Raza Qadri Jashn E Wilaadat Manao 5033489
Mohammad Rashid Azam Jisnay Madinay Jana 5033526
Mohammad Rashid Azam Kadi Mere Aaqa Madinay 5033536
Farhan Ali Qadri Kaho Ke Nara Hamara 5033537
Qari Waheed Zafar Kiya Khabar Kiya Saza Milli 5033551
Farhan Ali Qadri Lab Per Naat Ka 5033595
Telenor Smart Tunes Codes for Islamic, Naats, Qawali and NOHA tunes are given on this website. These codes are copied from the official website and in any case of querry you just call on Telenor customer care center.