Today topic is very interesting for those people who want to subscribe caller tune on their Telenor network connection. Here we are discussing How to Activate / Deactivate Telenor Smart Tunes with easy method but before all brief we want to introduce Smart phone caller tune short brief for all readers those are interested for Smartphone caller tune. Smartphone caller tune is fun and enjoyment for phone dialer. Your friends and family member listen your favorite songs, music, tune through telenor smart tone codes caller tune activation method. Usually caller tune is base on beep tune that is simple and activate by default but your selective caller tune always express your feeling and fun mood for your dealer so keep in mind smart caller tune by Telenor will increase your discussion topic with your friend and family member or someone special.
How To Activate / Deactivate Telenor Smart Tunes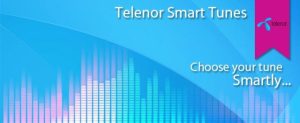 Subscription of daily Telenor Smart caller Tune:
Just dial *230*000#
How to Unsubscribe Telenor Smart caller tune:
Just dial *230*001#
Telenor smat caller tune activation charges:
0.80 plus Tax
Content purchase price:
PKR 6 plus Tax
How to Subscribe Telenor Smart caller tune?
SMS 'ST <Smart tune Code> and send it on 230 number
Other other is dial 230 number for code activation
How to adopt other mobile caller tune?
If you want to copy other mobile caller tune during call dial procedure then yes you will just press * so through this method you will get other person network caller tune.
How to Gift One Smart tune to your friends and family member:
SMS Gift < Smarttune code> < phone number of your friend> send it to 230 number.
Islamic Smart Tunes for Telenor caller tune:
Rehmat Baras Rahi Hai by artist Fasihuddin Soharwardi tune code 5010007286
Muhammad Ka Roza by Junaid Jamshed tune code 5180021312
Amman Ramazan BY Dr Aamir Liaquat Hussain TUNE CODE 5180006878
Karam Mangta Hun BY Owais Raza Qadri TUNE CODE 5180021332
Music Bundle charges for different number of tune packages:
Music Bundle plus 3 smart tunes charges PKR 10
Music Number 2 plus 4 smart tunes  charges PKR 12
Music Bundle 3 with 5 smart tunes Charges PKR 15
Heropanti Smart Tunes
5170015032 – Aaj Kiya Rap The Pappi Song
5170015028 – Mere Naal Nachle Whistle Baja Ke
5170015034 – Raat Bhar
5170015033 – Raat Bhar
5170015035 – Rabba
5170015037 – Tabah
5170015036 – Tabah Remix
5170015038 – The Pappi Song
5170015029 – Tu Kyun Pareshan Rap Whistle Baja Ke
5170015031 – Whistle
5170015030 – Whistle Baja Ke
5170015212 – Whistle Baja Remix
———————————————————-
Bollywood Movie Zid
Smart Tunes
5140010533 – Is Mitti Ke Kan Kan Ka
5140010534 – Jab Talak Dam Mein Dam
5170016509 – Mareez E Ishq
5170016332 – Saanson Ko
5170016511 – Tu Zaroori
5170016510 – Tu Zaroori Male
5170016512 – Zid
—————————————————–
Saman Ali Mirali | New Album 1010
Sindhi Smart Tunes
5260001560 – Dil Daye Dis Toon Dil Wathi Dis Toon
5260001562 – Dil Je Dradan Ji Dawa
5260001563 – Dilruba Dil Ja Paka
5260001564 – Hathro Milayo Khali Hath Na Motayo
5260001565 – Kayam Arz Badham Banhoon
5260001566 – Lagi Tosan Dil Aa
5260001567 – Manhoo Pyara Angan Te
5260001568 – Pardesi Khe Aan Mola
5260001569 – Toon Einden Sejh Sajayen Dus
5260001570 – Toon Sardar Sohnan Jo
5260001571 – Tunjhey Hijaab Maryo Aa
——————————————————————
TOP Islamic Smart Tunes !
5260000856 – Dunya Ke Ae Musafir Manzil
5260000869 – Rehmat Baras Rahi Hai
5260000866 – Mere Maula Karam Ho Karam
5260000860 – Faslon Ko Takaluf Hai
5260000859 – Dar E Nabi Per Par
5260000863 – Lab Per Naat E Pak
———————————————————
New Year Smart Tunes
5260001541 – Happy New Year By Rohit
5260001542 – Kash Naya Saal Ayesa Ho
5260001543 – Naya Saal Apki Zindagi Mein
5260001544 – Naya Saal Mubarak Ho
5260001545 – Naye Saal Ka Intezaar To Har Koi
5260001546 – Naye Saal Ka Naya Suraj
5260001547 – Naye Saal Main Kamyabiyan Naseeb
5260001548 – Naye Saal Mein Tumhe Bhool Jaon
———————————————–
Quaid E Azam Day Smart Tunes
5260001551 – Kam Kam Aur Bus Kam
5260001550 – Jad O Jehad
5260001553 – Mazboot Qaum
5260001557 – Taleem Pakistan Kay Liye
5260001555 – Qaumi Kidmat
———————————————–