Students are always in need of valid information regarding their education and especially in Pakistan the awareness amongst the students is very much low. So our main aim behind the establishment of Sekho.com.pk(Urdu Word of Learn) is to give our student an authenticated platform so that they can get their desired information in time. There are so many such portals which are working for this cause but unfortunately none of them has been successful in providing all the relevant information to its respondents.
Sekho.com.pk made by Students, for Students and remain with the students till their Academic Life….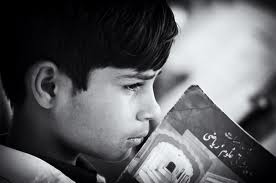 The administration of Sekho.com.pk(Urdu Word of Learn)  is striving hard to give its viewers the best possible outcome in the category of education where they can be provided with all the information regarding the education within the country. Our major focus would be on just one point which is that our Students or Visitors should not be returned unattended or none of the student who visits Sekho.com.pk(Urdu Word of Learn) to solve any of their queries should go un-entertained.
Students do have a variety of ambiguities and demands when they visit any of such online portals, and if they are un-satisfied they will never ever opt to visit that address again. So our focus is in the satisfaction of the students and to make all the information available for them on their doorstep. This major information will include:
The information regarding the categories of educational programs in Pakistan.
All the information regarding the educational institutions (both comprising of Private and Governmental institutions).
The availability of the admission forms of almost the entire universities, colleges and schools in Pakistan, so that the students should not waste time in visiting the practically or even one by one on the internet.
The scope and worth of various educational programs and fields of education in Pakistan, so that the students should get an overview of all the professions so might opt for the best alternative as per their capability and requirement.
Information regarding the opening of admissions and the important dates of submitting the forms or even for appearing in the entrance test so that none of the students should miss the opportunity of being the part of their desired institution.
The availability of the results when announced and before that the unveiling of information regarding the expected date on which the result is being announced so that the students should not be missed-leaded and should get their results as quickly as they are announced.
Information regarding the nature of the entrance tests in Pakistan and even all the information regarding their eligibility criteria and their preparation techniques so that the students are being prepared as per the requirement of the test.
Educational Articles are also here for students to create Motivation which helps them to continue their studies with most willing attitude throughout academic Life.