How to block your sim card if stolen the all information available here. In Pakistan technology are improved day by day. The international companies or investor invest in the technology sector and especially in mobile sector mostly every one use the mobile or sim and few people lost or stolen handset because the street crime after this situation people do not know how they block their mobile or also SIM card . Here we can tell you the process if you unluckily lost your mobile and SIM card.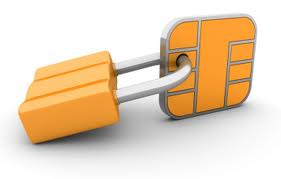 How to block your sim card
If you lost your SIM card then contact your network customer service or other option dial your network helpline number and give the information  they will block your number as soon as possible.
If you get you SIM card or want recover then go to you network sale center or Franchise with your CNIC copy or original they will complete the formalities and give you the SIM card on you old number.
IMEI CODE For mobile Block
This code called the IMEI number when you purchase the mobile then on box or also on the mobile this number are printed if you note this number before this incident than you have choice to block you mobile. This is the unique number that is based on 15 or 17 digits. Simply go the your mobile center with IMEI number and block your mobile .
PIN code and PUK code
The PIN (Personal Identification Number) is a 4-digit personal security code (the one you have to enter every time you switch your phone on). The default code is 0000 but you should change it as soon as possible by going into the security menu of your phone settings. If you go away on holiday without your phone, make a note of your PIN code before you go: it's amazing how a few weeks of relaxing on the beach can wipe your memory! If you or a thief make three failed attempts to enter your PIN, your SIM card will be automatically blocked. This is where the PUK (Personal Unlock Key) code comes in handy: it enables you to reactivate your SIM card.