How to Block SIM Online in Pakistan if stolen is the all information available here. In Pakistan technology is improving day by day. International companies or investors invest in the technology sector and especially in the mobile sector mostly everyone uses a mobile or sim and few people lost or stolen handsets because the street crime after this situation people do not know how they block their mobile or also SIM card. Here we can tell you the process if you unluckily lost your mobile and SIM card.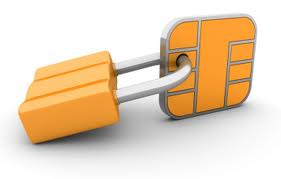 How to Block SIM Online in Pakistan
If you lost your SIM card then contact your network customer service or another option dial your network helpline number and give the information they will block your number as soon as possible.
If you get your SIM card or want recovery then go to your network sale center or Franchise with your CNIC copy or original they will complete the formalities and give you the SIM card on your old number.
Step 1: Gather the Required Information
Your mobile number (the one you wish to block).
Your National Identity Card (NIC) number or the unique SIM verification code issued to you at the time of SIM registration.
Step 2: Contact Your Service Provider
To block your SIM card online, you need to reach out to your mobile service provider. Here are the customer support contact details for some of the major mobile operators in Pakistan:
PTCL
| | |
| --- | --- |
| Helpline | 1218 or 111 20 20 20 |
| Website | www.ptcl.com.pk |
Jazz
| | |
| --- | --- |
| Helpline | 111 |
| Website | www.jazz.com.pk |
Telenor
| | |
| --- | --- |
| Helpline | 345 |
| Website | www.telenor.com.pk |
Zong
| | |
| --- | --- |
| Helpline | 310 |
| Website | www.zong.com.pk |
Ufone
| | |
| --- | --- |
| Helpline | 333 |
| Website | www.ufone.com |
Step 3: Contact Customer Support
Once you have the contact details of your service provider, call their customer support helpline using an alternate mobile number or a landline phone. Inform the customer support representative about your intention to block your SIM card.
Step 4: Provide Required Information
Your full name and address.
Your NIC number or the unique SIM verification code.
The mobile number you want to block.
Step 5: Verification Process
To validate your request, the customer support representative may ask you some security questions related to your account. Answer these questions correctly to establish your identity.
Step 6: Confirmation and Block Request
Once the customer support representative verifies your details, they will confirm your request to block the SIM card. They will provide you with a reference number or confirmation code for future correspondence.
Step 7: Follow Up
After you have successfully blocked your SIM card, make a note of the reference number or confirmation code provided by the customer support representative. Keep this information safe for any future reference or communication regarding the blocked SIM.
All information is written stepwise just for the facilitation of the people who have lost their SIM cards in Pakistan. On the other hand, no need to go to the center just open your mobile and dial the helpline number. Give the all information regarding the SIM who wants to block. Read above all details about How to Block SIM Online in Pakistan.