In Pakistan different telecom company is working and providing different telecommunication services like SMS, call and mobile internet services. According to my personal point of view zong call package is best for unlimited calls because Zong is offering different call and SMS package for Zong customer. Today we are not sharing any new or old Zong package activation method so through this page you can get idea How to Unsubscribe Zong Unlimited Call Package with easy and quick method.
Why Deactivation Call Packages Method:
If you are thinking why we are sharing deactivation method for all Zong unlimited call packages the answer is very simple. Zong Telecom Company is introducing different new call package and mostly people wants to avail new zong call package and other reason is due to busy schedule people want to deactivate Zong unlimited call packages.
How To Unsubscribe Zong Unlimited Call Package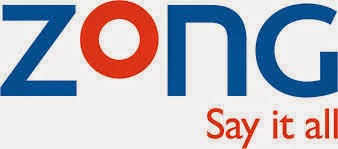 Zong Unlimited Call Packages:
usually Zong different call package is unlimted but here we are specifically discuss Zong area base call package deactivation method. Zong area based calls packages is very popular in zong users due to unique feature and reasonable call rate so through this package you can get unlimited call according to areas wise.  If you are living in Pakistan and you want to unlimited call on Zong number then yes Zong Area call package is best for all Zong users.
How To Unsubscribe Zong Unlimited Call Package:
Just follow below side method and get deactivation method;
And send that message on 522
Through this short method you can deactivate Zong call unlimited packages.
Charges of Zong Unlimited Call Deactivation Method:
This is also big question for me because on Zong official website just one thing is mention regarding Zong call Unlimited deactivation method according to zong as per area zong will charge deactivation method if you want to get Area Packages more details then CLICK Here and get online information.