Zong hourly call package is one of the most liked package among folks and housewives. Hourly call packages are allowing you to enjoy free on net as well as off net call minutes throughout the hour. Here in this post I have discussed about the Zong call packages 2018. You can enjoy these Zong hourly call packages 2018 in Day or night also on-net or other networks. You have three different options for subscribing any of these packages according to your need or requirement. You have to read out this entire post with terms and conditions about this job and in the end of the post you will be aware about subscription, charges, validity, and code with terms and conditions. Zong is the most latest mobile network came in Pakistan after all other networks yet, but its service; including better voice quality, high speed 4G internet access to each and every corner makes this network a one of the best and the most suitable package for your usage. Just keep on reading this post to get more details about Zong hourly call packages 2018.
Zong Hourly Call Packages 2018, Day / Night On Net And Off Net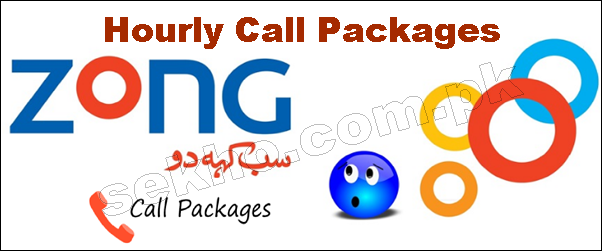 Zong Hourly Call Packages 2018 Details:
| | | | | | |
| --- | --- | --- | --- | --- | --- |
| Package | Rs | On-net Minutes | Validity | Other incentives | Code |
| Super Student Bundle | 5+tax | Unlimited | 2 hours | 30MB | *5555# |
| Daily Shaandar Offer | 8+tax | Unlimited | 1 day | 500 SMS, 50MB | *999# |
| Daily Unlimited Offer | 12+tax | Unlimited | Midnight same day | 1MB | *522# |
In the above table you are getting all the packages details about package name, amount, on-net minutes and other incentives with subscription code.
Here you are also informed that the Zong hourly call packages 2018 other networks minutes are now allowed in any hourly call package. So you are suggested to stay up to dated about this factor that there are no any off-net minute allowed in Zong 1 hour call package or Zong 2 hours call package.
Terms and Conditions:
Only prepaid customers are applicable for hourly packages
Taxes and other deductions are allowed
Package will not be renew automatically
If a package has ended you have to subscribe again by dialing its code as written above
Any sim without PTA registration is crime
Hence these are all the details about Zong hourly call packages 2018, Day / Night on-net and Off-net code. for more updates keep on visiting the home page of this website.