hope you all well known with Jazzcash mobile account. And we know that sometimes some issues generates with the system and your amount couldn't be transfer. So in these situations you have to contact at the Jazzcash helpline number. Here you are getting complete details about Jazzcash helpline number, contact details of Mobicash. Jazzcash mobile account is named out to be one of the actual bank account that has been all tagged with the range of the mobile number. It can easily be operated all through the means of your mobile phones. By the way of using this mobile account, you would be readily be finding it a lot easy to have the complete freedom of accessing financial services anywhere and at any time of the hour. So if you are enjoying this great service but have some issues with system then you can take help from this list of Jazzcash helpline number, contact details of mobicash.
Jazzcash Helpline Number, Contact Details of Mobicash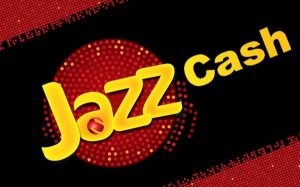 Important Information About Mobicash:
Another most important feature of this Mobicash is that you do not have to simply rely on traveling to a Bank branch. You just have to wait at queues or hence even complete any documentation. Mobile Account menu will be working as ranging into all types of the mobile phones. You do not have to make the use of smartphone for this purpose. All those customers who are making the use of it, they will hence deposits or withdrawals by means of any Mobilink Microfinance Bank Branch, Jazz Franchise or Business Center and JazzCash Agents spread across Pakistan.
How To Get Started With Mobicash Personal Account?
In the first step, you will be registering for the mobile account. It can hence get registered on any network mobile number. Hence all th biometric-verified Jazz and Warid customers can easily get the self-register their Mobile Account simply by dialing *786#.
If you are the customer of any other network, then you should be registering the Mobile Account through biometric verification by the means of visiting nearest JazzCash Agents, Jazz Franchise or Experience Center.
In order to set up the personal MPIN you can dial *786# or use Mobile App to create their desired 4 digit MPIN.
Hence all kinds of the transactions that will be made from Mobile Account are safe and sound by the means of 4 digit MPIN. If in case you forget your MPIN you can simply call 4444 from Jazz or Warid number or 051-111-124-444 from any other number to reset your MPIN.
Jazzcash Helpline Number, Contact Details of Mobicash:
   Do you want any more help about the Mobicash? If yes, then you are free to call the JazzCash Helpline on 4444 from your Jazz number or 051-111-124-444 from any other number. JazzCash Mobile App is also readily accessible as in both iOS and Android devices.
Retailer Helpline: 1344 (From your Jazz number)
UAN: 111-124-444 (With Area Code)
Email: info@Mobilinkbank.com
Still Dont Have Jazzcash Account? Click Here to Open your Account Now