Are you looking for some of the best and famous picnic places in Karachi Pakistan? As we all know that Karachi is known as the center of point of the beaches. If you will ever get the chance to visit Karachi you will surely going to view several beaches in this city. Some of the well known beaches are Hawks-Bay, Sands Pit, French Beach, Gadani, and Paradise-Point. These beaches can be taken as one of the best choice for the swimming and for spending night time with the loved mates.
Following is the list of some of the popular and best spots for picnic in Karachi:
Picnic

Places

Points

In

Karachi

Pakistan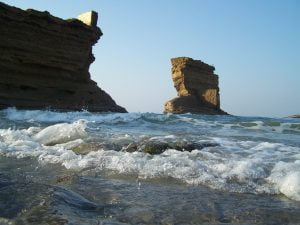 Best Picnic Places In Karachi Pakistan:
French Beach

: This beach is located in the half-way between Hawks-Bay and Paradise-Point. It is all known out to be the small fishing village named as locals as Haji Abdullah Goth. It is all surrounded by a boundary wall that is all added with the 20 huts. This place can be taken as perfect in favor of surfing during the monsoon season, snorkeling and scuba diving.

Sandspit Beach

: It is all situated at the south west of Karachi. It is known out to be one of the most famous tourist spot. It is one of the calm beaches from the months of October to March and very rough during the monsoon. You can find here a great variety of marine life-algae and crabs are found here. It is known as one of the most popular hangout and relaxation spot in Karachi.

Hawks-Bay Beach

: Hawks Bay beach is situated a couple of kilometers away from Sandspit Beach in Karachi. It is truly a natural beauty. It is best place for the people in favor ofweekend picnics, swimming, fishing, and camel and horse riding. It is extreme and wonderfully sunny and sandy beach. This place is ideal for enjoying nice and warm weather.

Paradise Point

: This place is located on the Arabian Sea that is a famous beach in Karachi, Sindh, Pakistan. This place is all defined as the sandstone rock promontory with a natural arch. On this place you can find beachside horse and camel rides, amusement parks, restaurant and so many other entertaining things. It is located almost 50 kilometers northwest of Karachi.

Beach-View Park

: This beach is located in Clifton. This beach is even added with the park that is constructed under the special supervision of Sindh Governor Dr Ishrat-ul-Ebad Khan. It is all spread over an area of 47 acres (190,000 m2).

Bagh Ibn-e-Qasim

: This place is all located in Clifton. This place was introduced in the year 2007. This is known as Pakistan biggest park that is all constructed under Clifton Beach Development Project on the space of 130 acres of land. Almost more than 10 million people visited per year.

Safari Park

: This place is located in Gulshan-e-Iqbal Town. It is a form of zoo for the kids. It is set up .on Main University Road that is covering an area of 300 acres. It was established at a cost of $2 million.

Nisar Shaheed Park

: This is one of the beautiful and hence one of the biggest parks of Karachi. It is situated near the place of "Teen Talwar" Clifton.
Which one is your favorite pinic place in Karachi?