Islamabad is categorized out to be one of the leading cities of Pakistan and is the main capital of Pakistan as well. This place is best known for its less population, calm environment and so as the beautiful locations to visit around. An ideal life style is waiting for you in Islamabad. If you are planning to have a good time with your friends or family or you came in Islamabad for a short period of time and want to go out for some outing purposes then yes you are here on the right place for it. There are so many beautiful places in Islamabad with names and locations. While if you haven't yet visited Islamabad, then let's read out this post and catch you with the list of some of the amazing and best places to visit in Islamabad along with the names and address.
Beautiful Places In Islamabad With Names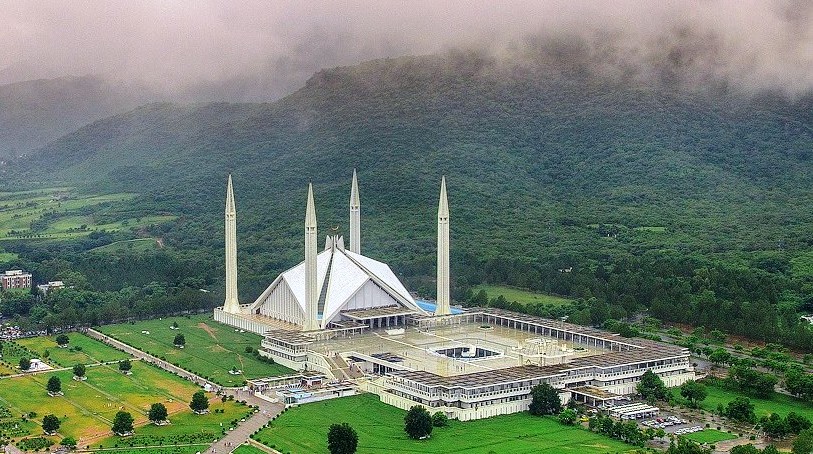 List of Best and Beautiful Places in Islamabad With Names:
Shah Faisal Mosque is known out to be one of the most top and famous place in Islamabad. Faisal Mosque has always grab the attention of the tourists on the huge scale. This place is located in the Margalla Hills. It has been all beautifully designed with the coverage of the four minarets that simply look like missile son launching pad. Shah Faisal Mosque is a super gift by the side of the Saudi Arabia for the people of Pakistan. It was established by Late Shah Faisal Of Saudi Arabia.
Islamabad is rich in culture and heritage because it has the placement of Lok Virsa Museum in it. This place has been showing out with the different lifestyles of the Pakistan. Its entry fees is free but you cannot take pictures inside the museum. This place is the member of several UNESCO projects.
Daman-e-Koh is located on the Margalla hills. It is carried out to be one of the beautiful locations to catch in Islamabad. It is a perfect picnic point that is made overall amazing with the glittering lights effect.
You can even catch the amazing Pakistan Monument that is located over the area of Islamabad just at the drive of 5 minutes as you travel in Islamabad. This place has been represented in the shaping of the monuments as set with the four main petals as representing the Pakistan's four provinces namely Punjab, sindh, Balochistan and Khyber-Pakhtunkhwa.
This lake is another one of the most beautiful places to catch in Islamabad. This place is located in Islamabad park area. Plus the terrace garden on the side of lake brings extra beauty in it.
So, if you are planning to visit Islamabad, make sure that you do explore each one of these places right now! They are simply love to watch around!