Kallar Kahar is one of the most popular destinations to spend the vacations or the tour with your friends. This place is located at the distance of about 25 kilometers (15.5 miles) from the city of Chakwal as into the District Chakwal of province Punjab, Pakistan. This place is also located at the distance of about 125 kilometers (78 miles) from the city of Rawalpindi. Kallar Kahar is popularly known as because of the Kallar Kahar Lake, as well as amazing view of the Takht-e-Babri and beautiful species of peacocks. Its breath-taking garden views will take away your heart beats. So if you are planning to visit to Kallar Kahar then here I have arranging a list of the Kallar Kahar places to visit and distance from Lahore. you can book a good place online after checking the availability of point there. Scroll down this page to to get these places…
Kallar Kahar Places to Visit and Distance From Lahore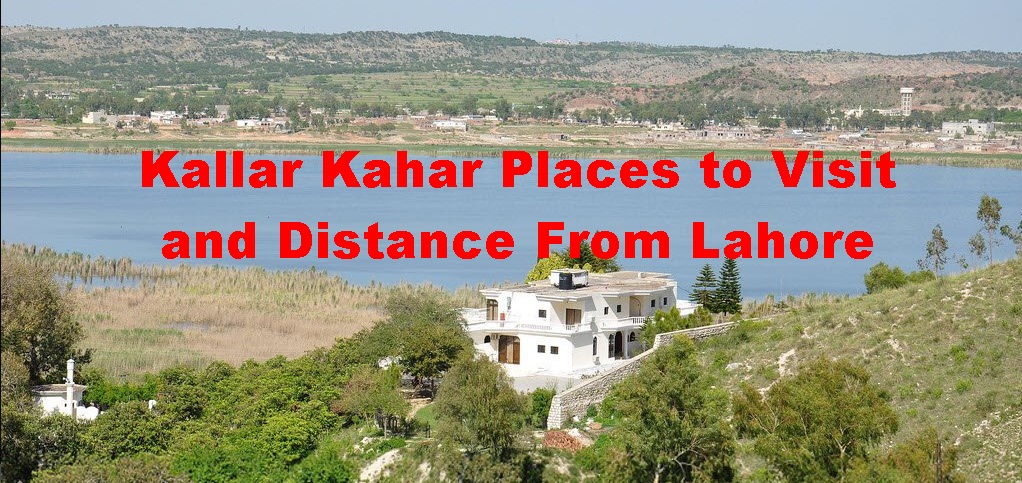 List of Famous Places to Visit in Kallar Kahar:
Kalar Kahar Lake/ Jheel Chakwal:
On the top of the list, we have the name of Jheel Chakwal where you can do the boat riding as taken on rent. This is the best place for sailing. This place is eventually covering the area of the 4.25 km. Lake water is salty for the reason of tyhe Khewra salt mines range. This place is incredibly offering out with the diversity of flora and fauna.
Kalar Kahar Park:
Next on the list we have the name of Kalar Kahar Park that is a sort of amusement park for the kids. It is crowded with variety of swings to make this place as no longer boredom for the kids.
Shrine:
On the third, we have Shrine as one of the holy places to visit in Kallar Kahar. This shrine is located at the top of the hills that belong to the Abdul Qadir Gillani's. This place would even let you to explore with the beauty of the handmade as well as antiques decoration pieces. You can even purchase with the handwritten names of ALLAh and Prophet Muhammad (S.A.A.W) on shells from the place of the Souvenir Stall.
Behind the Details Of Kalar Kahar Distance Figures:
It is a known fact that M-2 motorway in the Punjab province of Pakistan is interlinked within the range of about 367 km long connect Lahore with Islamabad. You need to be very much careful as you will be traveling to the M-2 Motorway Kalar kahar as it is mentioned out to be one of the dangerous roads of the Pakistan as for the drivers. From the Lahore it is at the distance of about 25 kilometers (15.5 miles) from the city of Chakwal as into the District Chakwal of province Punjab, Pakistan.
So these are the best Kallar Kahar places to visit and distance from Lahore. You have get all these places in a list where you can enjoy your vacations in Kallar Kahar after a pre-planned schedule.