We are sharing NADRA B Form Download Online, Required Documents, Procedure details so read all information through this brief you can easily get your children Birth form and this form will give you help in futures like 9th, 10th class admission or NIC registration time. According to Pakistan NADRA National Database and Registration Authority that is working under the supervision of the Ministry of Interior all those people who are born in Pakistan, they should be registered in the NADRA database. NADRA have different responsibilities like issue National identity card and provide security of Pakistani people identification through the secure database and NADRA providing these responsibilities with effective way.
Her we want to tell you NADRA also providing child registration document for those children who are below than 18 years. According to our research through this registration, 13 digit number is issued to each child against their B form that also called CRC or birth certificate. This 13 digit number will use when your child applies for NIC card in NADARA after 18 years age so this is our advise all present must get your child NADRA registration through NADRA B. form now in below we are sharing more details about NADRA B Form Download Online, Required Documents, Procedure.
NADRA B Form Download Online, Required Documents, Procedure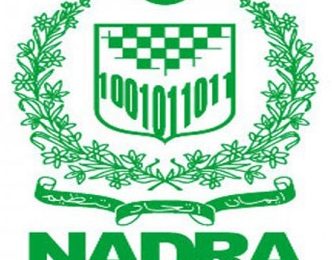 NADRA B Form apply Procedure:
NADRA B form details application procedure is based on total five steps that are mention in below side this all procedure is very easy and through this page, you can also get NADRA B Form with download option.
Data acquisition
Data loading
Verification and clearance
Printing
Delivery to applicant
Note these five steps in form proceeding system for you understand all procedure is explained in below side.
NADRA B Form Procedure:
Through NADRA offices get your Token
Photo capturing by NADRA officer
You child Thumb and Signature
Data Acquisition by DCO
After these steps, your child data will upload to NADRA through the data warehouse and after this step, you details will print on one page through NSRC or DAU and after this, your application will deliver in your hands.
NADRA CNIC Verification Online
NADRA B Form Required Documents:
No document is required for these children who are below to 10 years except the CNIC of Father and Mother
If your children is over to 10 years age than the birth certificate is required
Note these services is providing by CRC program
NADRA B Form delivery time:
You can receive your application within 5 days
NADRA B Form all procedure fee:
Only 50 PKR will charge against all procedure and service
NADRA B Form Download Online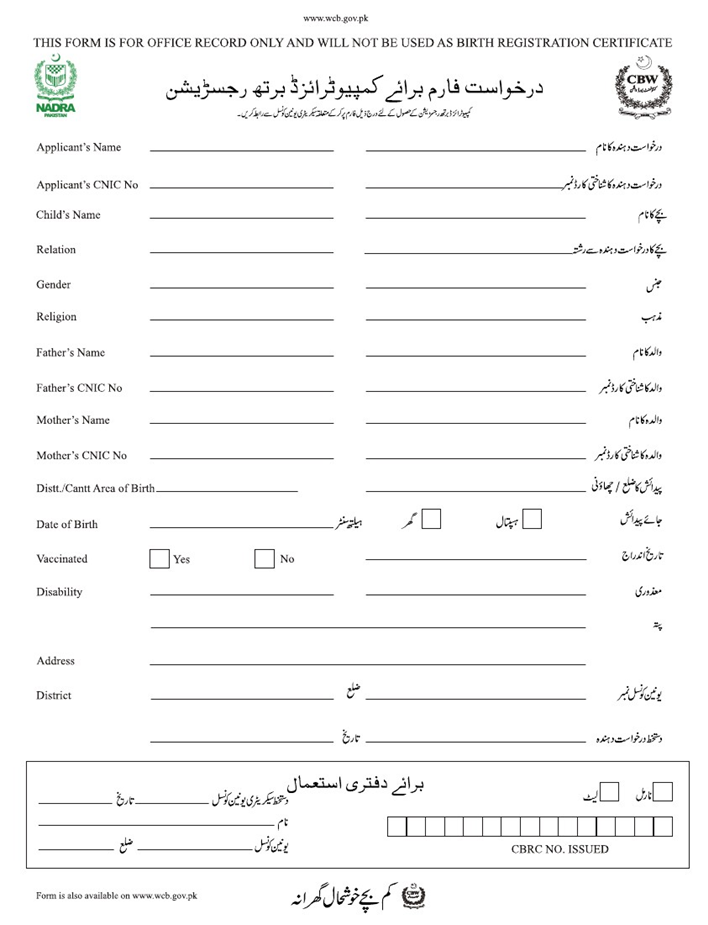 NADRA CRC Online Registration Guide
If you have any query against NADRA B Form Download Online, Required Documents, Procedure than drop your comment in below side our team will give you reply as soon as possible.