The detail of NADRA CNIC Verification Online Through SMS 8008 is available here. National Database and Administration Authority NADRA CNIC verification online through SMS has introduced by the NADRA. The service known as the Citizen Reverification Service is launched by the NADRA with joint collaboration with Pakistan Telecom Authority PTA. Through this service, you can verify any CNIC number by just sending CNIC number on a single code. When you will send the CNIC number on this specific code, the details against this CNIC number will be sent to you through SMS. This is the great useful service introduced by the NADRA and PTA which will help the citizen of Pakistan to get rid of from the fake CNIC numbers. Through this SMS, you can also verify the family members.
NADRA CNIC Verification Online Through SMS 8008
When you send SMS to this code, you will find the registered person under the same Family tree. This service is for the benefit of the citizen of Pakistan. If you will find a person who is registered under your family but not the member of your family then you can simply report to NADRA against that person.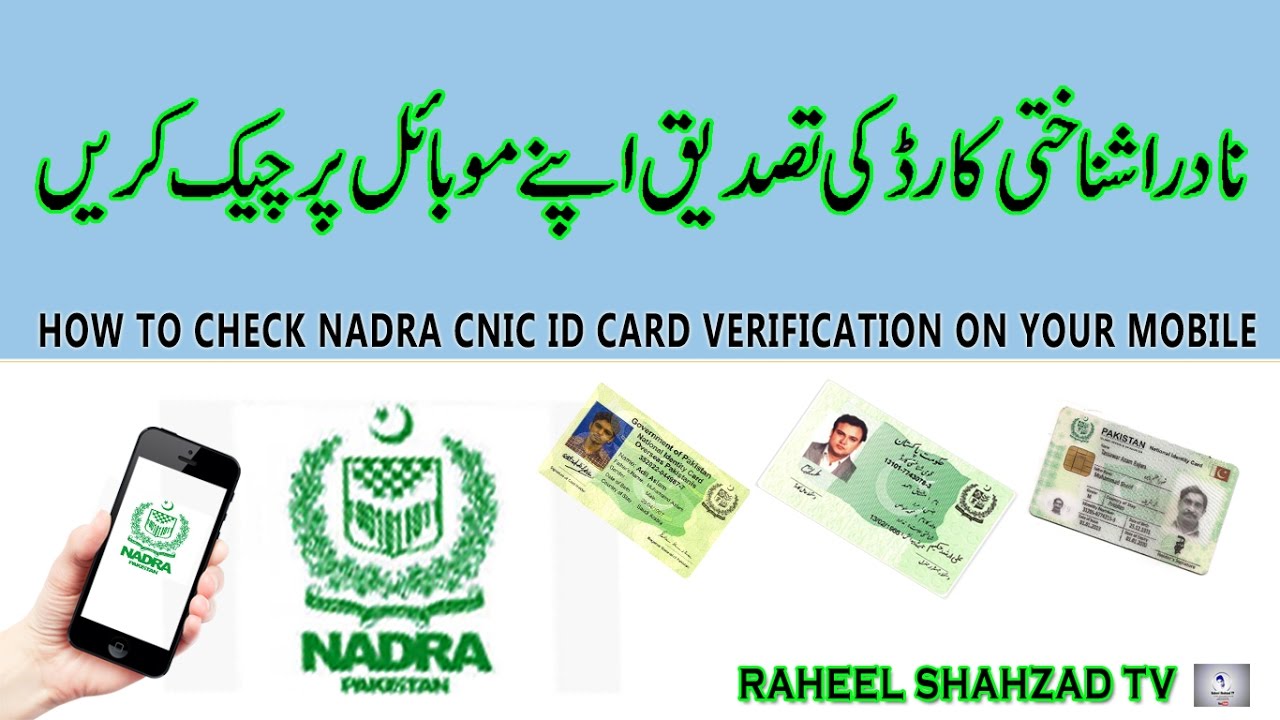 How to Verify CNIC Through SMS:
The procedure is very simple, as you just need to write the CNIC number that you want to verify and then send this SMS to 8008. After sending this code, you will get an SMS from 8008 which will contain the family members of your family. If there is no outsider listed in the list then you have to reply with 1 otherwise reply with 2 if there is any mistake. You can simply report and a quick response will be there against your complaint.
NADRA CNIC Verification Through SMS Charges:
NADRA CNIC Verification Online Through SMS 8008 charges are RS 10 per SMS. It is compulsory that you must have balance in your mobile otherwise you will not get the result against SMS.
So verify your CNIC number online at home by simply sending an SMS to a code. Before this service, A person has to visit the NADRA office. Now you don't need to visit the NADRA office because you have the option to verify at home.