On this page, you are getting PESCO Online Bill 2021 Check Online View Download. From the following post, we are providing you all the details and procedures from which you can download or check your bill online. This is a reality before the technology sector boom these types of services were not available and people have to manually visit the electricity office to get their duplicate bills. Now with the technology enhancement, this department has also adopted the online system and now it is offering online bill service to its customers. Now a person can download an online duplicate bill in case if he or she has not received their bill yet. PESCO duplicate bill 2021 checking procedure is very simple and a person can download and print the bill at their home if they have internet. If you don't have internet then you can visit your nearest net cafe to get your duplicate bill.
PESCO Online Bill 2021 Check Online View Download
The Peshawar Electric Supply Company is offering PESCO Online bill 2021 checking online procedure to its customers. All electricity users from Peshawar who are using the electricity can also check their previous bill online for any purpose and can download as well. On this website, we are sharing the PESCO Duplicate bill 2021 checking procedure.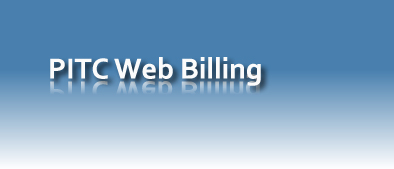 PESCO Online Bill 2021:
Those who are looking for the PESCO online bill 2021 checking method can check from this website. The complete method to check electric bill online is given below.
Visit the official website of PESCO or directly Click Here
After this step, you can get a new page with one other window
you can see the Reference Number with the blank bar
On that blank bar put 14 digits Numeric number
When you add 14 digit numbers then keep in mind type number without any spaces
After this step click on the submit button to check your bill online
FAQs
How do I check my PESCO bill online?
To check the PESCO Bill online, Click HERE.
You will reach the website of PESCO.
Now put your 14 digits reference number.
Click the submit button and check your bill.
How to pay a PESCO bill online?
For an online bill payment, if you have an online banking account, then go to the "Bill Payment" option and select 'pay bill' button. OR
Pay with Easypaisa
Pay with Jazz Cash or U-cash.
How can I pay my PESCO bill through Easypaisa?
After opening the Easypaisa app, go to "Bill Payment".
Now select the category of the bill i.e. electricity.
Select the company i.e. PESCO.
Now you will enter the reference number of the bill.
After getting the status of the bill, select the "Pay Now" option to pay the bill.
After all, through these steps, you can get PESCO Online Bill 2021 Check Online View Download. Through this procedure, you can also get Peshawar
Electric Supply Company
duplicate bill copy and record of your connection and consumption. Most of the time this process is used fully for those who are going to buy a new home or commercial property in Peshawar and who want to get the legal history of this connection must once visit this website to check PESCO online duplicate bill 2021. This is the easiest procedure for getting the online bill that you can also print out and can pay your bill in any bank by using this duplicated copy of this PESCO bill. The Other procedure, which is to check the bill from the official website is also given on this website. So, stay tuned with us for more informative posts.