Pakistan Telecommunication Company Limited PTCL Bill Payment Online Step By Step Guide is available to this website. Every PTCL user wants to adopt a way to pay their bills which is easy like online bill payments through debit or credit cards. PTCL has introduced online bill payment service for its valued customers and every customer can avail this offer and can pay his bills online by sitting at home. Most of the PTCL customers don't know how to pay online Bill of PTCL. Here we are sharing How to PTCL Bill Online payment method. PTCL Pakistan Telecommunication company private limited is run by Government of Pakistan and private telecommunication but here we want to mention  knowledge for readers, PTCL majority share 62% is still owned by the government of Pakistan and only 26% share sell to one private telecommunication service,
PTCL Bill Payment Online Step By Step Guide

PTCL Bill Payment Online:
PTCL has introduced online bill payment method in which a customer can pay his bill by using his debit card or credit card. PTCL Bill Payment Online Step By Step Guide is as follow.
Step 1:
In the first step. go the official website of the PTCL which is ptcl.com.pk. and then create an account in order to pay online bills. You can create an account at https://www.ptcl.com.pk/Customer/Register.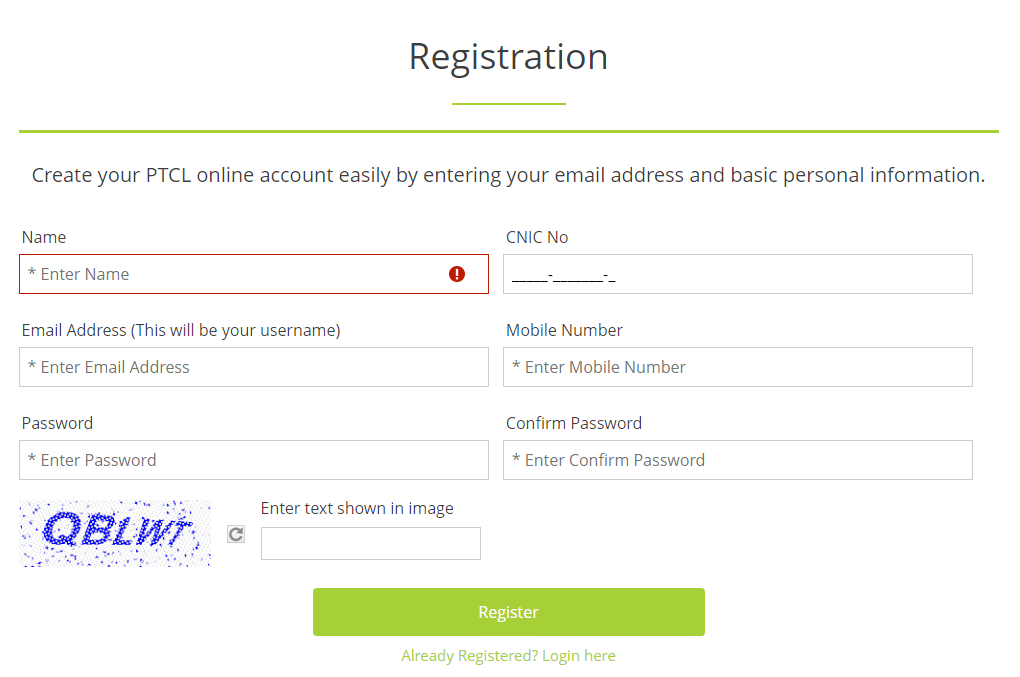 If you are already registered member then you don't need to register again just log in to account by using your ID and password.
Step 2:
Now, visit the official link for online bill payment which is https://dbill.ptcl.net.pk/. or manually select the online bill payment.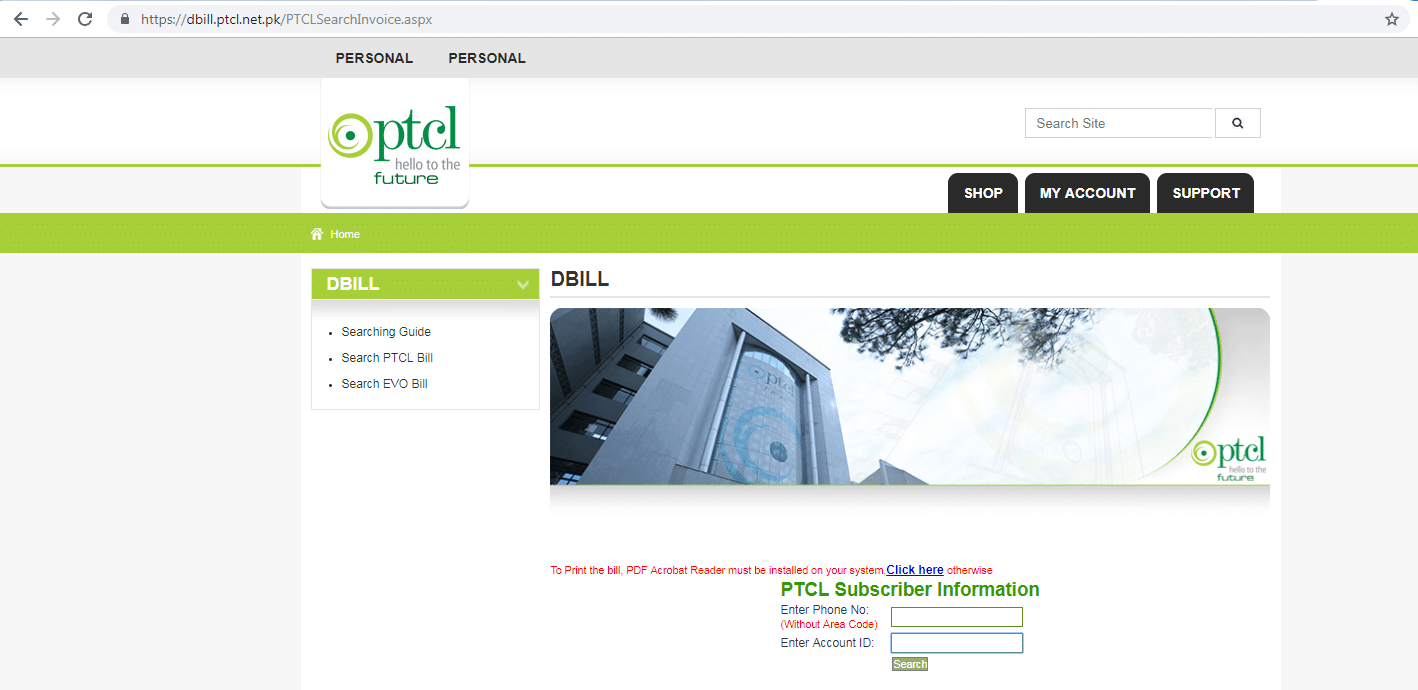 Step 3: 
Now Select one of the two options which are Landline Bill or PTCL EVO Bill. and enter your login details like phone number and account ID.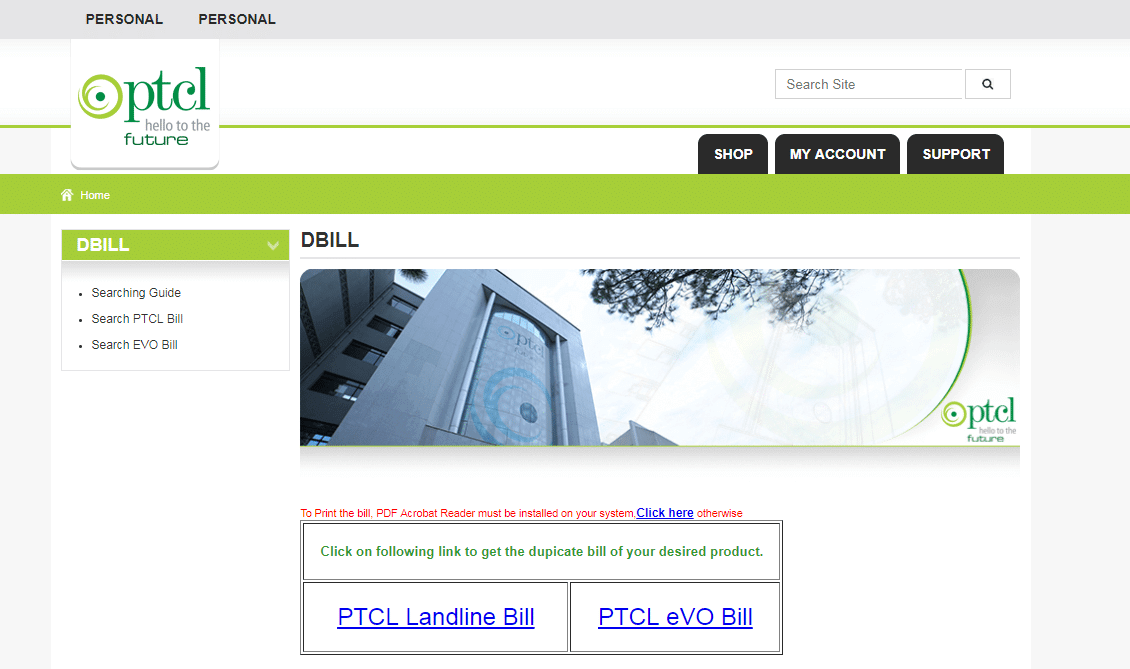 Step 4:
Now select the Payment method or linked your Debit or Credit card. and Select inquire bill method, for example, inquire your bill by invoice number.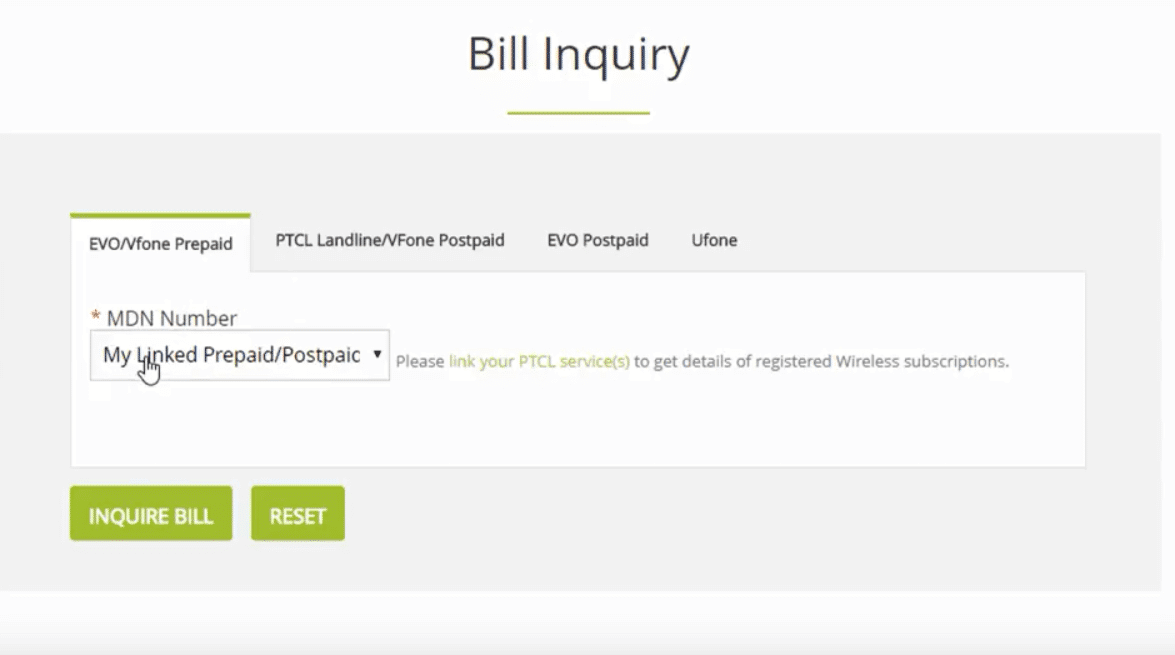 Step 5:
Enter your Invoice Number which is mentioned on your Bill copy.
Step 6: 
Now click on the Pay bill in order to submit your bill online. And enter the mentioned details including card number, card type and verification code and click on pay.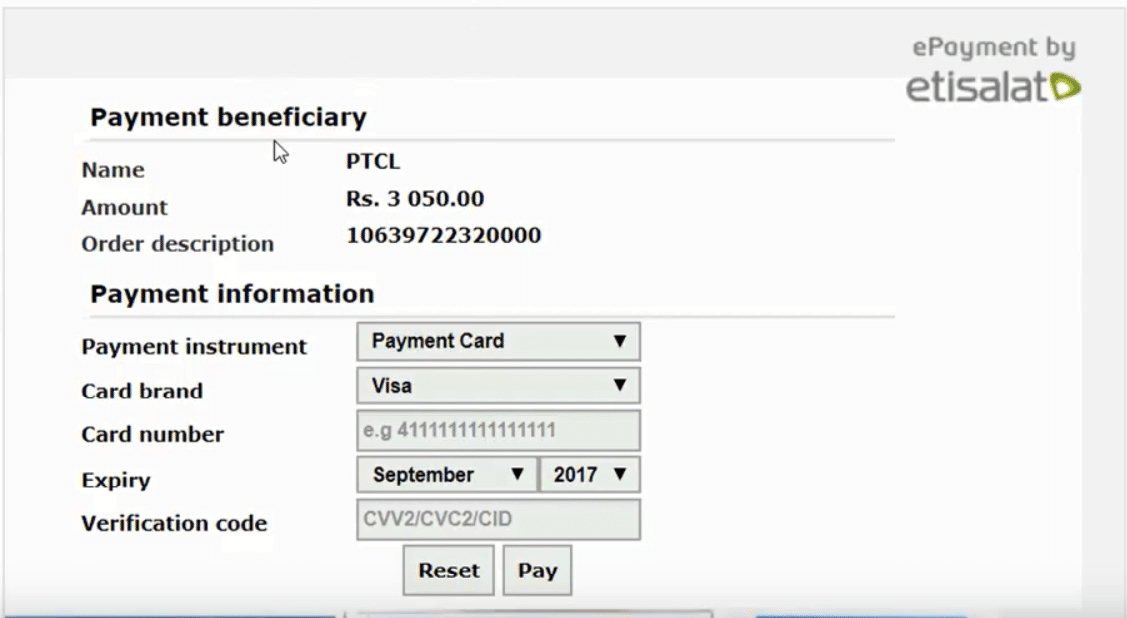 This is the complete PTCL Bill Payment Online Step By Step Guide. By following this guide you can come to know that how to pay your online bill in Pakistan. So follow this procedure and pay your online bill by using your Debit or credit card.