The Hyderabad Electric Supply Company (HESCO) Bill Online 2023 procedure is given here. People from Hyderabad who have not received their electricity bill or have lost their bill can now pay their bill online. At first, it was one of the biggest problems for electricity users to obtain a duplicate bill. With the passage of time, technology is becoming more and more popular, and HESCO has also adopted technology and started offering online bills to their customers. HESCO is responsible for distributing electricity in all Sindh districts except Karachi city. Now, if you have a computer and the internet, you can simply duplicate the bill online.
This bill is also acceptable, and you can pay your dues on this duplicate bill too. So check the procedure for HESCO Duplicate Bill Online 2023.
HESCO Bill Online 2023
The Hyderabad Electric Supply Company provides electricity supply in all the districts of Sindh except Karachi. It offers user-friendly services, including online duplicate bill online procedures, to its customers. Now you can check the complete details of the HESCO Bill Online 2023 procedure, which is as follows.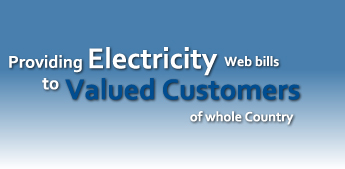 Hesco Bill Online Check:
As everyone is doing all their work online in today's epidemic situation, it's one of the most important things that you can pay physically in this situation after working hard for many hours, which is the electricity bill. You can now pay your Hesco bill online by visiting the official Hesco website.
How To Pay Hesco Bill Online 2023:
Now all the electricity users in Hyderabad or other districts of Sindh province can check their online bills. The procedure for checking an online bill is as follows.
Open Google Chrome or any other web browser on your mobile or computer
search for www.hesco.gov.pk 
Now click on customer services 
Click on the duplicate bill or directly click here
Enter 14 Digits reference number 
Click on submit in order to check your HESCO duplicate bill copy online
Now if you want to print this bill then click on the print button in order to print this bill
Through the upside available method you can get HESCO Bill Online 2023 and if you want to print out that bill then yes through this page this service is also available for your help. Now here we want to mention if you want to get different bill duplicate copies like Sui gas etc then visit this website main home page.