City Traffic Police has introduced Online Driving Licence Verification Lahore Pakistan. The Government of Punjab Pakistan has introduced Driving License Issuance Management System DLIMS department which issues the driving license in Punjab Pakistan. Driving license is an official document which authorizes any person in Pakistan to operate the vehicle. In Pakistan, it is easy to obtain the driving license, as you just need to have a learning license and you have completed 45 days after getting the learning license. Now you have to apply for the permanent license by just visiting the DLIMS office along with 2 fresh photographs, 2 photocopies of your CNIC, Original learning license and Post office tickets and file. After this, you have to pass two different test, including oral test and driving test. After this, if you want to verify that either your license has been issued or not you can visit the DLIMS official website. Furthermore, if you already have a driving license and want to verify your license then you can simply visit dlims.punjab.gov.pk/verify/. Now simply enter your CNIC to get information about your driving license.
Online Driving Licence Verification Lahore Pakistan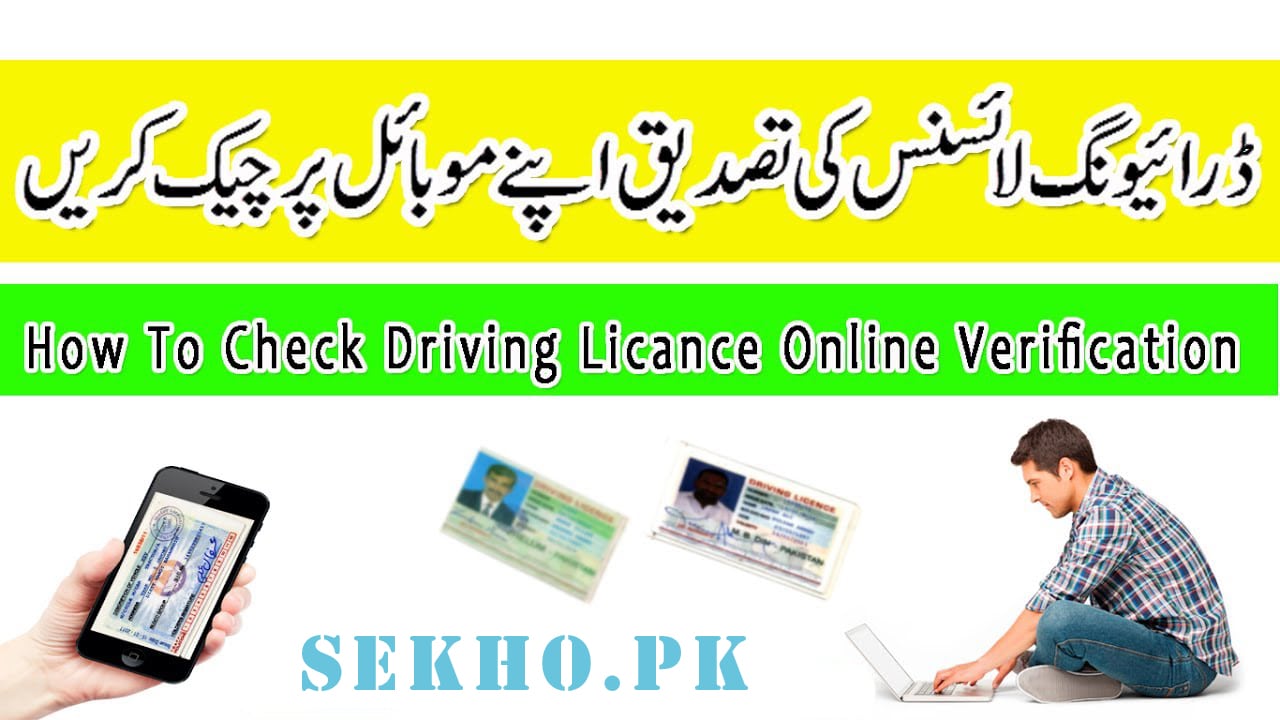 How to Verify Driving License in Pakistan:
In order to verify your driving license, you need to follow these simple steps.
Step 1: Visit the official website of DLIMS which is Dlims.punjab.gov.pk
Step 2: Now select the License to verify option or simple verify option in order to verify your license
Step 3: Enter the valid CNIC number and click on verify and your driving license detail will be displayed on your screen.
In this online verification method, you can also verify the license of any person by just simply following this procedure. Details about the driving license holder, like name father name, will be displayed on the screen through this procedure. You can also check the issuance date and expiry date of your Driving license. Online Driving Licence Verification Lahore Pakistan procedure is only valid for Punjab residential and those who have license other then Punjab, their details will not displayed.
Save