Do you know which the top famous NGO In Pakistan For Children, education? Well, we all know that today there are many local and international non-governmental organizations that are all functioning inside the various urban and rural areas of Pakistan. NGO stands for Non-Governmental Organizations that are all aimed in fulfilling human development. It is a fact that as the years are passing the population of Pakistan is growing so rapidly and in this population, there is a greater percentage of the poverty line.
NGO In Pakistan For Children, Education
How NGO In Pakistan For Children Functioning?
                           Usually, the funds to the NGO are given all the way through the donor agencies by banking or other legal channels. Sometimes a third-party or external audit is even linked up just for the sake of checking out the utilization of funds. The tax process in favor of the NGO is under the supervision of the Income Tax Ordinance of Pakistan. NGOs are not at all fully off the hook from income tax in Pakistan.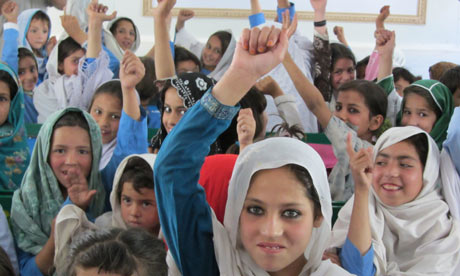 | | | | | | |
| --- | --- | --- | --- | --- | --- |
| Name | City | Address | Founded | Sub-Office | Notes-Reference |
| Mountain and Glacier Protection Organization | Islamabad | 3rd Floor, 14 Feroz Center, Block D, Fazal-e-Haq Road, F 6/1 Blue Area, Islamabad, Islamabad Capital Territory 44000 | 2001 | Islamabad,Skardu, Buner,Muzaffarabad | This NGO is all aimed in providing the education to the people in relation with the poverty. |
| The Health, Education and Luminous Pakistan (The HELP) | Islamabad | Aorakzai Plaza, Khanna Bridge, Lehtrar Road. | 2012 | Abboattabad,Peshawar, Lakki Marwat,Peshawar | Making Pakistan healthy and prosperous is the main aim of this NGO. They give away the education without getting into the differences of class, caste and creed. |
| Diya Pakistan Regd. | Rawalpindi/Rahim Yar Khan | Main Office: 27-B, Satellite Town, Rahim Yar Khan | 1st January 1988 | Sub-Office: 1304/474, Hassan Street, Defence Road, New Lalazar, Rawalpindi. | They offer out the scholarships to the talented students so that they can bring end to the poverty in Pakistan. |
| Hamdam Foundation | Hyderabad | Auto Bhan Road Gido Naka near Animal Hospital opposite Ibraheem Khalil-ul-lah Mosque Hussainabad Hyderabad | 28th February 2005 |   | They are all engaged in giving up the quality education and trading training to the skillfull people. |
| Minhaj Welfare Foundation | Lahore | 366 – M, Model Town,Lahore. | 17th October 1988 |   | Give away the quality form of education and serve the poor students with the scholarships. |
| The Education Service Welfare Association (TESWA) | Shaheed Banzirabad | T.E.S Public School, Daur, District Shaheed Banzirabad. | 2005 |   | Provide education related with the health, education and welfare of the ordinary people. |
So these were some of the popular and well-known NGO that are excellent performing their duties all over Pakistan. If you think that these NGO's are striving hard for the right cause then support them with your donations right now.