Here I have written all details about how to become an Uber driver in Pakistan? Drivers are earning 1 lakh plus an amount per month against how much time they are active with Uber as an Uber registered partner. Uber is actually a US-based public transport company which is currently launched in Lahore, Pakistan and one can earn money after registration with it. Nowadays it a rapidly up-rising full-time and part-time business for car or rickshaw owners. Many peoples have registered cars with Uber for full time and many persons mostly students or job holders have registered with Uber as a part-time driver. With its launch in Lahore, the competition among public transportation companies is getting heaped because it is easy to adopt, and earning money is so pure without any hidden deductions or charges. So, I personally suggest that if you are an owner of a car or Rickshaw then must read how to become an Uber driver in Pakistan and become its legal partner so that you can also make money with Uber in Pakistan.
How To Become An Uber Driver In Pakistan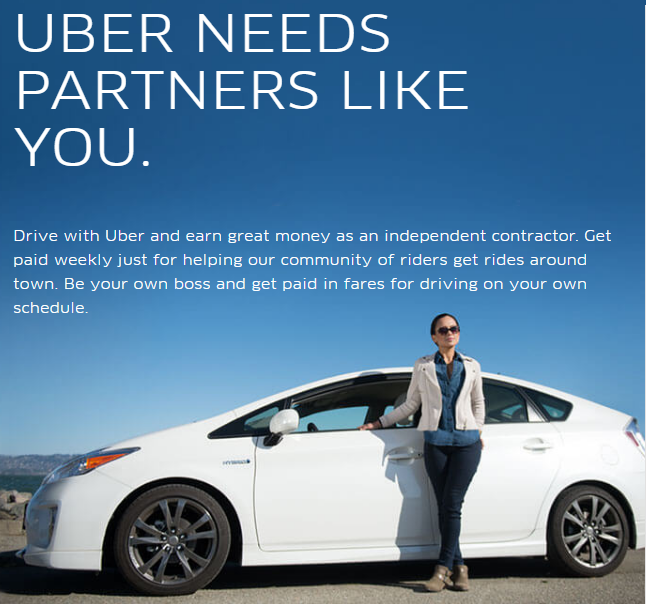 Uber App Icon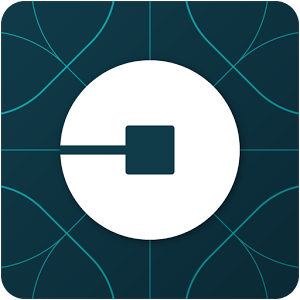 Uber Online Registration Process
Uber registration is all online for becoming its registered partner. You just have to click on the link given below. An online Uber Sign Up form will be open as the following image. You just have to give all the information correctly and then click on the submit button.
After submission of the Uber signup form, an inspection team will access you through your Email and contact number to verify your documentation. This is a government stamped legal company working in Lahore Pakistan, so that is why it will check your vehicle documents, CNIC, and the following requirements.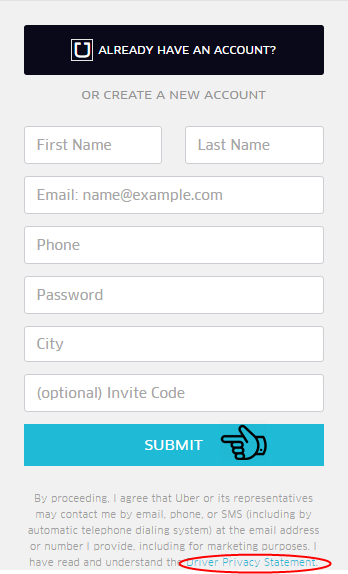 Requirements for a Partner
Your vehicle should have the capacity to seat 4 passengers excluding the driver
Your Vehicle must not be older to 2001
In-state number plates are only allowed. A vehicle with other city's number plates are not eligible
No marked, taxi, or salvaged vehicles.
Pass vehicle inspection by the team
The car or auto-rickshaw must be currently registered, but your name does not have to be on the registration
After successful verification, the company will generate a code for you through which you can sign in with the Uber mobile app. The customer will send you a trip request which you have to accept and then just pick the passenger from its defined place and drop it at the pre-defined destination and get the fare.
At the end of this procedure, I would like to tell you that, if you don't have a car but you know driving then you can contact those people who want to register their car with Uber. you can do a job on salary. So this is the complete procedure about how to become an Uber driver in Pakistan registration form. Now you just have to get registered your car with Uber and earn more than Rs. 30, 000/- per week with 4 to 6 hours of working.