Pakistan's number one taxi service Careem is going to launch in Multan, Gujranwala and Sialkot. Careem has maintained its rank among the best cab homegrown service in the big cities of Pakistan like Lahore, Karachi and Islamabad. Now it has planned to launch in emerging cities of Pakistan like Multan, Gujranwala and Sialkot. It will be a good initiative of officials towards excellence local transportation. Before this there was no any car service was working in these cities beside the Albayrak cab service. Uber the competitor of Careem is already has launched in these cities but we are hoping that the Careem will step up on Uber due to its better and quick service under lowest fares. So if you are also living in Multan, Gujranwala or Sialkot and want to get a respectable and relaxed transport from your pick up point to drop point you have the best option of Careem now in your city. Keep on reading to get known about how to book your seat in Careem and other details about this Careem launch in Multan, Gujranwala and Sialkot.
Careem Launch In Multan, Gujranwala And Sialkot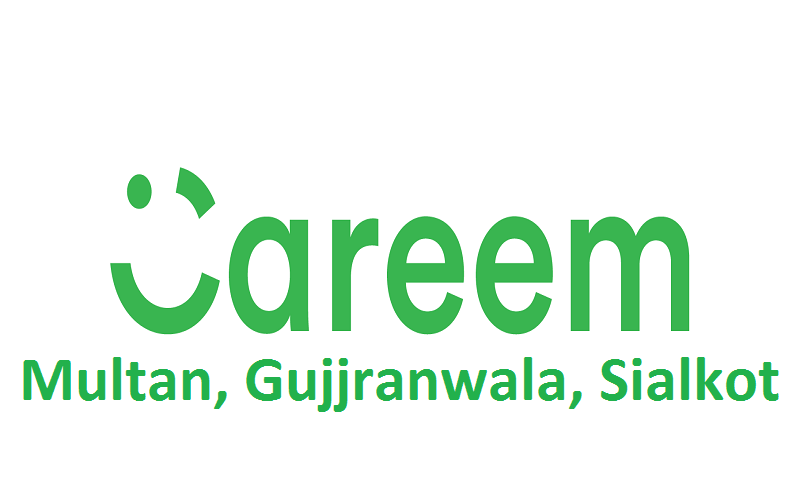 How to Book Careem Car Seat
You just need to download its app in your smart phone android play store or iPhone istore. After that you have to sign in with Careem and get a confirmation to verify your account. After that when you are verified your app will be linked to Careem officials. So now you have to book your seat in careem you have to open this app and tap on Ride Now button. Aft that gives the pickup address and then the drop off address. When you enter the distance your fare will be mentioned under these four categories
Go+ (Elite class with full luxury)
Tezz (For Auto Rickshaw ride you have to choose it)
Go (Car Ride with most affordable for everyone use)
Business (Premium Service for a luxury ride)
Careem Fare
Careem basic fare is Rs. 100 for Careem Go while for Careem Tezz the basic fare is Rs. 60 as well as the Careem Business and Careem Go+ is Rs. 130 basic rates. After that the fare is calculated per kilometer  and time as per the traffic condition on road but it costs approximately from Rs.14 to Rs.20. As per this calculation you can estimate your fare or when you book your order from the app it gives you the extimated rate along your ride.
So these are the details about Careem launch in Multan, Gujranwala and Sialkot the emerging cities of Punjab Pakistan. you can get any more update or news about this new launch of careem through the comments below.