Do you know how to write name, comments, message in Urdu on Facebook? This is a one of the most world's famous socializing website and people even a well education, literate or illiterate person is attached with this application. By default language of facebook is United State English but in Pakistan there are some persons who can read and write Urdu but they cannot tackle with English. So now the facebook official team has set facebook with Urdu language and one can write Urdu in Facebook on android mobile phone. You are just required to read this entre post and you will be learned that how to write Urdu in facebook without any application or third party software. This is a very convenient update by the Facebook because it provides the best facility for those who are now well aware with English but they can write, speak and understand Urdu in the better way. It will allow you to write name in Urdu, you can also write your comment in Urdu as well as you can also write your message in Urdu while you are personal chatting in inbox. So if you want to write Urdu on Facebook then keep on reading this post…
How to Write Name, Comments, Message In Urdu On Facebook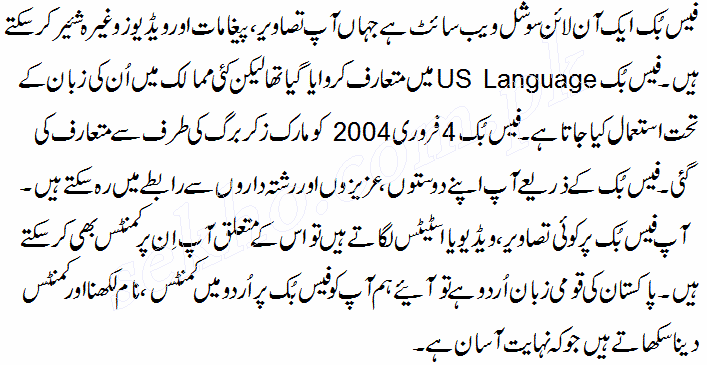 Well there are three ways to write Urdu on facebook for both the users (mobile or laptop or computer). Here below I have discussed all these methods through which you can write in Urdu…
Through Facebook Language Settings
Through The Smart Keyboard In Mobile Settings
Through Mobile Or Computer Language Setting
How to Write Urdu on Facebook through FB Language Settings:
Well first of all you can write Urdu on facebook by selecting the Urdu language from the FB settings. You can read the following method in Urdu to write in Urdu on Facebook.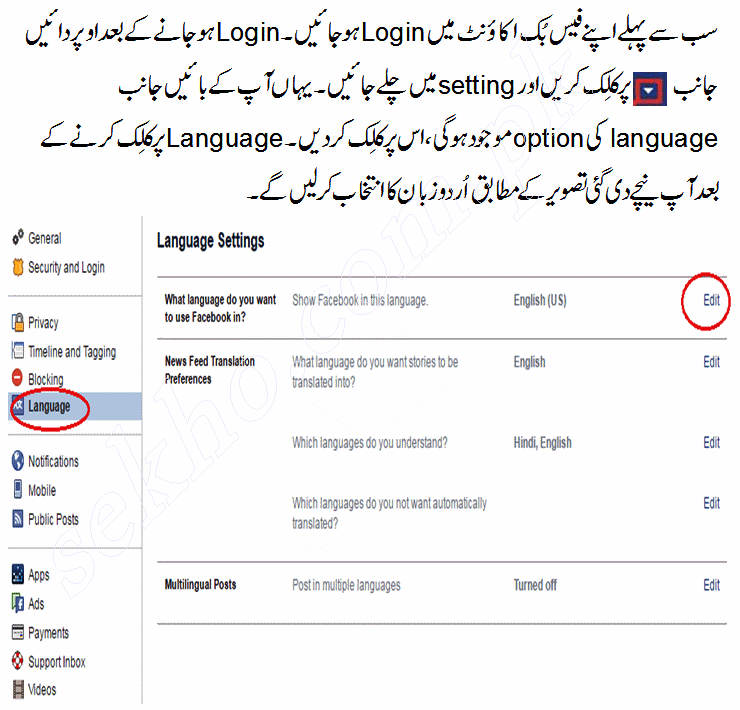 How to Write Urdu on Facebook In Mobile:
For writing Urdu in mobile you have to go to settings and there you will see language and input settings now you have to select the Urdu as your default language. After selecting the Urdu language you will be able to write in Urdu. The second way is while you are going to write something from your mobile you can tap and hold your mobile keyboard space button and move forwards without releasing your thumb. When you move your finger or thumb there you will see an option for writing Urdu language.

How to Write Urdu on Facebook In Computer:
For writing Urdu in your computer in Urdu on facebook you have to download third party software in your computer from Google. This software is called "fonatic keyboard". When you install this software in your PC or laptop there you will see an (EN) option on the bottom right corner of your computer where you can select the Urdu language as a primary language of your system.
Hence this is all about how to write Name, comments, message in Urdu on facebook. Hopefully you are all now well learned about how to write Urdu in Facebook in mobile and computer. But if you have still any confusion you can leave your comment in the following comment box.