Do you have heard about a new policy for the international travelers from Pakistan? This policy is called as polio certificate for visa in Pakistan. This page I have arranged to provide you the address and locations of polio vaccination certificate in Lahore, Karachi, Islamabad and Rawalpindi. Before going towards the address and details I would like to discuss the flashback details about this new polio vaccination policy in Pakistan. You will be shocked after knowing that the World Health Organization (WHO) has revealed that the polio-virus is spreading from the countries Pakistan, Cameroon and Syria. So back on 5th May, 2014 the WHO set it necessary for Pakistani travelers to get polio vaccination before departure. If you are a Pakistani national or you are a foreigner but living in Pakistan more than 4 weeks that is a month then it is mandatory for you to have 2 drops of polio vaccination (OPV or IPV). Ministry of Health Government of Pakistan has set different centers for Polio certificate for visa in Pakistan and you can visit any polio vaccination center in your nearest area and can get your certificate. You have to attach this certificate with your passport and then you will be allowed to move forward at airport otherwise you will be rejected to proceed…
Difference Between OPV and IPV Vaccination:
The OPV stands for Oral Polio Vaccine (OPV) which should not be given to patients who is suffering from immune system diseases such patients are vaccinate with IPV polio vaccination
The IPV stands for Inactivated Polio Vaccine (IPV) this vaccination is best for a pregnant women but not suffering with immune system diseases.
A healthy person who is not suffering with any type of disease is referred to OPV polio disease and a pregnant but medical fit woman is recommended to get both OPV and IPV polio vaccinations.
Polio Certificate For Visa In Pakistan, Lahore, Karachi, Islamabad, Rawalpindi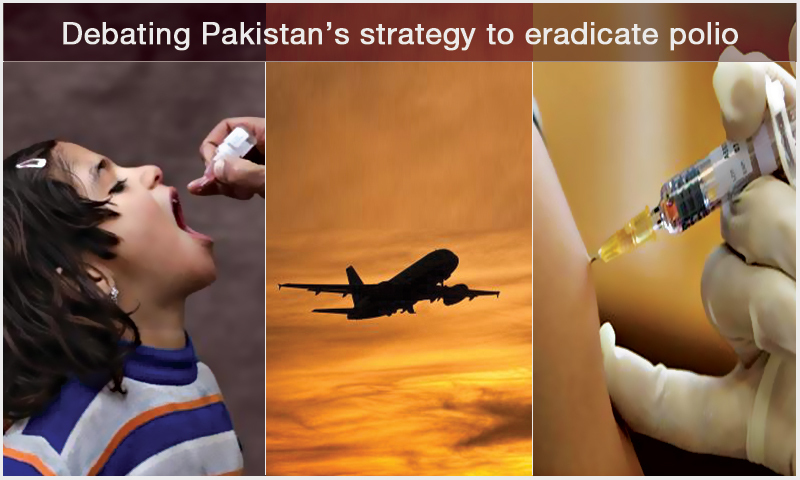 Polio Vaccination Certificate In Lahore:
Jinnah Hospital
Lahore General Hospital
Mayo Hospital
Punjab Institute of Carfiology
Services Hospital
Shalamar Hospital
Ganga Ram Hospital
Shaikh Sayed Hospital
Lady Willington Hospital
Punjab Institute of Mental Health
Gulab Devi Chest Hospital
Polio Vaccination Certificate In Islamabad & Rawalpindi:
I.M.S
Federal Govt: Poly Clinic Islamabad
DHQ Hospital, Rawalpindi
Benazir Bhutto Hospital, Rawalpindi
Holy Family Hospital, Rawalpindi
Office of the DHO, Rawalpindi
Office of the EDO, Health Rawalpindi
Polio Vaccination Certificate In Karachi:
Essa's Laboratory & Diagnostic Centre
Hashmat Malik
Imam Zain-Ul-Abedin (A.S.) Hospital
Liaquat National Hospital
Majid Clinic
Mamji Hospital
Sindh Medical Centre
Taj Mahal Medical Centre
Taj Medical And Vaccination Center
Zubaida Medical Center
Easiest Way to Get Polio Certificate For Visa In Pakistan:
There are many rumors and conjectures about getting a polio vaccination and people consider it a time taking task. But you are informed that you can simply go to the Town Health Office (THO). Bring your original CNIC and Passport and told them about your Polio Vaccination. They will give you a form which you have to fill or the boy or girl there will be filled your form with accurate details and spelling. After that they will give you two drops of Polio vaccination and that's it! In the other case the THO is now available in your area you can visit any of the above given list of Polio certificate for visa in Pakistan, Lahore, Karachi, Islamabad, Rawalpindi. For more updates or queries you can add your feedback in the following comments section.