Do you have planned to travel to any country comprising Schengen Areas? Before that you have to full fill some obligations which are amended by the European Parliament and the Council Regulation EC No 810/2009 of 13th July, 2009. According to this general visa policy, everyone who is going to travel to any country under Schengen Area you must have to make a health and travel insurance. Here I have arranged a list of those companies which are offering health and travel insurance for Schengen visa in Pakistan. So before moving towards that detail, let's have a short introduction about Schengen area. Well Schengen area is a sum of 26 European states that functions as a single country for international travelers. You can travel to any of these 26 countries or states with a single visa you have. But it is necessary for all the Pakistanis to have travel insurance for Schengen visa in Pakistan, otherwise you will even not be allowed to travel towards any states of Schengen. Keep on reading this post to get further details about how to get health and travel insurance for Schengen Visa in Pakistan.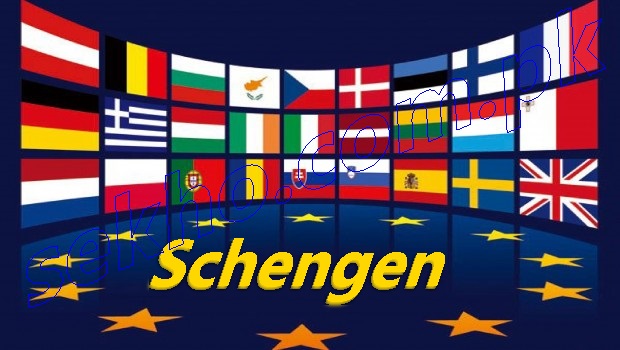 How to Get Travel Insurance for Schengen Visa In Pakistan
Health and Travel Insurance is mandatory by the European law for foreigners to travel to Schengen for any purpose.  So there are many European consulates and embassies as well as immigration offices which offer Schengen travel insurance for Pakistani citizens. Each office has its own policy about to fill the application form and fee refunding. The basic and average fee for this insurance starts from 30,000 EUR i.e. almost 50, 000 US dollars. You have to obtain the application form and after filling it completely you have to resubmit it online at the same site.
Requirements for Insurance:
Just your Pakistani passport and visa for any Schengen country is required for the health and travel insurance.
Companies Offering Travel Insurance for Schengen Visa In Pakistan
EFU General
Habib Insurance Company Ltd.
IGI
Jubilee General Insurance Co. Ltd
Premier Insurance Limited
Adamjee Insurance Company Ltd.
PICIC (Pakistan Industrial Credit Investment Corporation)
Atlas Insurance
CHUBB Insurance Company Ltd. (formerly ACE Insurance Ltd.)
CICL (Century Insurance Company Ltd)
Continental Insurance Company Ltd.
Crescent Star Insurance Limited
East West Insurance Company Ltd
Asia Insurance Co Ltd
Askari General Insurance Company Ltd
Shaheen Insurance
Sindh Insurance
SPI Insurance Company Ltd (formerly Saudi Pak)
TPL Direct Insurance Ltd
UBL Insurers Ltd
Pak-Qatar General Takaful Ltd
UIC (United Insurance Company)
Universal Insurance Co. Ltd
26 European States Under Schengen Area
Austria
Belgium
Czech Republic
Denmark
Estonia
Finland
France
Germany
Greece
Hungary
Iceland
Italy
Latvia
Liechtenstein
Lithuania
Luxembourg
Malta
Netherlands
Norway
Poland
Portugal
Slovakia
Slovenia
Spain
Sweden
Switzerland
So these are the complete details about travel insurance for Schengen visa in Pakistan including consulates, embassies , and traveling agencies offices. You are also getting the countries under Schengen Area. You can visit any office by visiting their official website and there you will get the charges details and other criteria about medical health and traveling insurance in Schengen.