If you are having any model of Samsung android mobile phone and want to factory reset then here you are getting different methods about how to factory reset Samsung Galaxy Android mobile phones.  Before starting the process here one thing which I think is important to tell you is that these days different china mobile companies are existing in the market, as well as some Korean or customized phones, are coming with a third party Android software installed. So here you can find out a solution for everything you are searching for how to factory reset Samsung Galaxy Android mobile phones without losing your data. Let's start the procedure step by step…
How To Factory Reset Samsung Galaxy Android Mobile Phones
There would be different reasons behind you want to do the factory reset such as your mobile phone is running slow, some people do factory reset in order to sell out their phone and doesn't want to give their personal data to others or thirdly you can tell us in the comments box about your reason why you are doing so and what is the hurdle you are facing in doing this.
Safe Your Data First:
First of all, must keep in mind that the process of factory reset the android mobile will lose all your personal data. You can save your data on your Samsung account which is called as Samsung cloud. Or you can also save your data in your Gmail account. For doing this, you have to…
You must be connected to Wi-Fi (limited mobile data could be ended in this process)
Go to settings
Cloud and accounts or accounts (Samsung Cloud, backup and restore)
Here you are watching different options like Cloud, My Profile, Accounts, Backup and Restore
Now choose the backup and restore option and choose your Gmail account on which you want to restore your Text messages, contact numbers, pictures and videos
Now tap on restore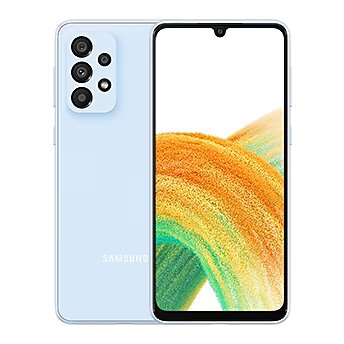 How To Factory Reset Samsung Galaxy Android Mobile Phones
Below side, you are getting two different ways to do android phone factory reset. You can choose any of the ones you find easier…
Procedure No. 1:
If you have saved or synchronized your personal data on your Gmail or Samsung cloud account then the procedure no. 1 is the recommended process for you about to factory reset the Samsung galaxy android mobile phone. This process is also used for hard reset Samsung android mobile phone. This procedure is also best if your phone is asking for some password which you have forgotten.
Power off your android mobile
Now press and hold the Power Button + Volume-Up Button + Home Button until the Samsung logo appeared on the screen. After logo appears you have to release all three button you have pressed
A special navigation screen will be shown to you which will ask for different options in which you have to select the Wipe Data/ Factory Reset option by scrolling up or down with volume keys
After bringing the cursor on the wipe data/ factory reset option you have to press the power button and then using the volume buttons you have to set for "Yes"
Your phone is now factory resetting (this process takes almost 5 to 10 minutes)
Procedure No. 2:
This is the second procedure which is also easier but some phones do problems while completing this procedure.
In this procedure, you again have to back up your mobile data as following the procedure written above
After that, you have to go to settings and choose the accounts option
After that, you will see the option of factory reset the mobile phone
In some phones, the factory reset or simply the reset option is available on the main setting screen
Just tap on the reset the option and check out the asking prompts and that's it
Also Get:
How To Transfer Contacts From Android To Gmail Account
How To Use Multiple Whatsapp Accounts On Android In Urdu
Hence these are all the procedures about how to factory reset Samsung Galaxy Android mobile phones without losing your personal data. I am hoping that you are all are now well aware of this method. But in case you have any confusion or query relating to this method you can send your comment in the following commenting section.