Technology is getting advanced and needs of the humans are getting even larger. Need is the mother of invention is well said by someone. By the time technology is getting more reliable. In the old times telephones was the means of communication between distant people but with the passage of time advancement of technology mobile phones came into existence. The creation of this technology removed the distance between people .Now anyone can talk to anybody at any time. But the struggle of human getting better and better lead to the more powerful technology of mobile phones. In the present era android is the latest technology in mobile phones. This technology has eased the people. Android is giving many functions including more reliable internet facility. Not individuals can easily connect to the internet faster and easily. By with the introduction of this technology people are curious to know the ways how it works and to do useful things with this technology. One of its useful functions is to transfer contacts to the Gmail account from your android phone. It is as simple as a click on a phone. The benefit of this function is that one can save his important contacts on the Gmail account so that if the mobile data is damaged he can back up his contacts to the mobile from Gmail account. Anyone can easily save his contacts on Gmail account with just few taps. Below we are telling you how to transfer your contacts from your android to Gmail account.
How To Transfer Contacts From Android To Gmail Account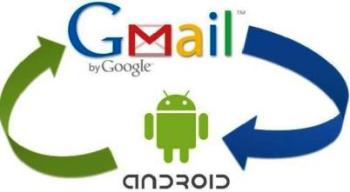 Transferring of contacts from android to Gmail account
You can easily transfer your contacts to Gmail account from your android phone by just following these below described simple steps.
Step 1
Open the menu of your android phone and go the "settings".
Step 2
Scroll down and tap on the option of "Accounts and Sync."
Step 3
Tap on the option of "Add account" button.
Step 4
Then tap the option "Google"
Step 5
Now tap on the "next" button.
Step 6
Tap on the "sign in" button and enter your Gmail account sign in details.
Step 7
Tap "sign in". by pressing this button your mobile phone will download your Gmail account information to your device.
Step 8
Scroll down and then tap on the option of "Sync Contacts"
Step 9
Tap the button "finish"
That's all what you have to do. Now your contacts are transferred to you Gmail account.