Are you a user of mobilink jazz and want to get the information about how to check balance in mobilink prepaid / Postpaid? Well it's a quite easier way to check your remaining balance and details of balance consumption history. Both prepaid and postpaid customers can check Jazz balance by SMS and or they can also check balance by call. This is always a fair network that provides a lot of benefits to its customers in very affordable and economical charges. It did never have had any hidden charges or taxes. Even there are many packages which have managed to provide various benefits about calls, SMS and internet but one who subscribes any package will not be cut out the hidden charges because before subscribing any package you just have to read out all the details and terms/ conditions. It always mentioned that there are hidden charges and taxes which have to be deterring from the balance. So now keep on reading this post to get the answer about how to check balance in mobilink prepaid / postpaid.
How To Check Balance In Mobilink Prepaid / Postpaid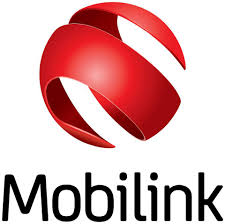 Note: – in both mobilink prepaid and postpaid Sim balance checking method is same as written below
Check Balance by SMS
Prepaid or Postpaid customers have to open the dialing pad write *111# and press or tap the dialing button. When you dial this number a popup window will appear in front of your mobile screen that is written all the details of your remaining balance.
Check Balance By Call
For checking prepaid, postpaid balance through call consumers have to dial 123. When you dial this number you have to listen the automated call voice in which the company representative will tell your balance in Urdu and English. You can redial this number as many times as you want until you have confirmed your balance.
Balance/ Charges For Checking Balance
On each checking of balance Rs. 050 Paisa PKR will be deducted (0.50 + tax) from your balance and the showing balance is deducted balance after the balance checking fee.
So this is all about your query how to check balance in Mobilink prepaid / postpaid. Hoping you are all now well clear about this method.