Mobilink Jazz is providing different services to its customers including Mobilink Jazz Balance Check Code 2021 Balance Inquiry Prepaid And Postpaid users. The company has introduced shortcode for checking remaining Balance in Mobilink prepaid Sim and customers are allowed to check their balance by dialing this code. Jazz is the number one telecommunication company which was established in 1994 and since then it is providing telecommunication services in Pakistan. The Mobilink Jazz balance check code for Postpaid is different from prepaid users. If you want to check your remaining Balance then you have to pay balance checking fee but if you want to check Mobilink balance Check free than you can check your balance from Ecare app or online Ecare portal. You can also check the remaining balance by doing call but it is time-consuming. Also, check How to check Remaining SMS in Mobilink.
Mobilink Jazz Balance Check Code 2021
Mobilink users can check Mobilink Jazz Balance Check code for Prepaid users. There are different methods to check remaining Balance in your prepaid Mobilink Sim. So check these methods for checking your remaining balance.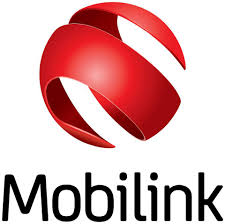 Check Balance by SMS
Prepaid customers have to open the dialing pad write *111# and press or tap the dialing button. When you dial this number a popup window will appear in front of your mobile screen that is written all the details of your remaining balance.
Check Balance By Call
For checking prepaid, postpaid balance through call consumers have to dial 123. When you dial this number you have to listen to the automated call voice in which the company representative will tell your balance in Urdu and English. You can redial this number as many times as you want until you have confirmed your balance.
Mobilink Jazz Balance Check Code 2021 For Postpaid:
Postpaid users can also check their remaining balance by dialing Mobilink Jazz Balance Check code 2021 for Postpaid which is *111#. The code is same for prepaid and postpaid users.
Balance/ Charges For Checking Balance
On each checking of balance Rs. 020 Paisa PKR will be deducted (0.20 + tax) from your balance and the showing balance is deducted balance after the balance checking fee.
So this is all about your query Mobilink Jazz Balance Check Code in prepaid and postpaid. Hoping you are all now well clear about this method.