Mobilink Jazz is providing different services to its customers including Jazz Balance Check Code 2023 Balance Inquiry Prepaid And Postpaid users.  The Jazz balance check code for Postpaid is different from prepaid users. If you want to check your remaining Balance then you have to pay the balance checking fee but if you want to check Mobilink balance Check free then you can check your balance from the Ecare app or online Ecare portal. The new users don't know how to check their balance so here we shared complete detail about Jazz Balance Check Code 2023.
Jazz Balance Check Code 2023
The company has introduced Jazz Balance Check Code 2023 prepaid Sim and customers are allowed to check their balance by dialing this code. Jazz is the number one telecommunication company that was established in 1994 and since then it is providing telecommunication services in Pakistan. Jazz users can check the Jazz Balance Check code for Prepaid users. There are different methods to check the remaining balance in your prepaid Mobilink Sim. So check these methods for checking your remaining balance.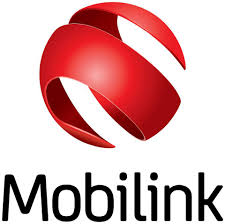 How To Check Jazz Balance?
Prepaid customers have to open the dialing pad write *111# and press or tap the dialing button. When you dial this number a popup window will appear in front of your mobile screen that is written all the details of your remaining balance. Actually, there are some charges to check your balance via *111# code which are 0.24 rupees. However, the second method to check jazz prepaid balance is to dial the code *444*6*2# on your dial page and hit the butt of the ok or call button.
Another method for smartphone users is to send a "Hi" message on the jazz WhatsApp self-service number. In this way, the WhatsApp number is [03003008000] in which after sending the "Hi" message send "4" to check the details of your prepaid account balance. Even smartphone user can also directly check their balance through the home page of the Jazz World App.
The Jazz service user who doesn't have a smartphone can check the prepaid balance through the helpline by dialing the 111 on-call logs. In this way, the helping representative will provide you with complete details about your prepaid balance. However, there are some charges to check the balance via 111 dialing calls. So, the charges are 0.79 rupees per call to check your balance through this code.
How To Check Balance In Jazz:
For checking prepaid, and postpaid balances through call consumers have to dial 111. When you dial this number you have to listen to the automated call voice in which the company representative will tell you your balance in Urdu and English. You can redial this number as many times as you want until you have confirmed your balance.
Mobilink Jazz Balance Check Code 2023 For Postpaid:
Postpaid users can also check their remaining balance by dialing Jazz Balance Check code 2023 for Postpaid which is *1111#. The code is not the same for prepaid and postpaid users. However, through WhatsApp checking balances, the process is the same as both postpaid and prepaid balance checks. But if you want to hear your balance via helpline the code is 777 to hear your post-paid balance details.
Also, check How to check the Remaining SMS in Mobilink.
Balance/ Charges For Checking Balance
On each checking of balance Rs. 0.24 Paisa PKR will be deducted (0.24 + tax) from your balance and the showing balance is deducted balance after the balance checking fee. However, in the previous year, the balance checking fee was Rs. 0.20 + tax. But this year you will charge Rs 0.04 more than the previous year.
Check Jazz Balance Online:
You can also check your Jazz balance online through the Jazz World app. Download the app and sign in then check your balance anytime without any charges.
Click here and check all jazz self-service codes.
So this is all about your query Jazz Balance Check Code 2023 in prepaid and postpaid. Hoping you are all now well and clear about this method.