Telecom mobile Networks are sharing How to Get Advance in Zong, Jazz, Telenor, details for their customers. All customers, want to get advance balance in the hour of need when they don't find any other way to get instant balance due to any reason. Zong, Jazz, Telenor offer an instant balance when the subscriber getting low balance during the call. All mobile networks give the advance balance which depends on the usage. Their Advance balance service has different name and charges are also different for all these companies. It almost happens that a person may run out of his balance when he is in any emergency. He hasn't enough time to visit any shop to recharge his mobile. In that condition, he can avail Advance Balance Service to get advance balance from the company. So here we are telling you about how to get advance balance in all companies including Jazz, Telenor
How to Get Advance in Jazz, Telenor
Those people, who want to know How to Get Advance in Jazz, Telenor can check from this website. This offer is beneficial for all mobile users. How to get advance balance service and it's charged detail is given on this page. If you want to know how many rupees give an advance then you should keep in touch with this page. All kind of information is here for the valued customer.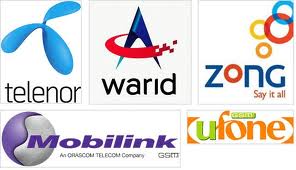 How to Get Advance In Telenor:
Like other networks, Telenor is also offering Telenor Emergency Load service to its customers. Most of the Telenor customers don't know about How to get advance in Telenor which is a given in the below side with complete detail. Through this service, you will receive RS 15.
Dial 123 from your mobile device and press 6
You can also dial *0#
Telenor gives Rs. 15 as instant balance
Telenor will deduct Rs. 3. 50 service charges on next recharge
only prepaid users can avail Telenor advance balance service
How to Get Advance In Jazz:
All Jazz customers who don't know how to get advance in Jazz can check the complete detail from here. On this website, we are sharing the complete procedure of Jazz Advance Balance which is as follow.
dial *112# for advance balance
Jazz gives Rs. 15 as advance
service charges are Rs. 3. 50 on next recharge
Only prepaid customers can avail Jazz advance balance service
These are all details about your query How to Get Advance in Ufone, Zong, Jazz, Telenor, Warid. Hopefully, this article provides you the best information relating to the advance balance. Advance balance can be used for calls on on-net/ off-net networks, SMS and internet subscriptions. Further, you can get more details relating to this service by sending your comments in the following comments section. This is the place to check How to Get Advance Balance in any network including Zong, Ufone, Warid, Jazz, and Telenor.