If your intention is to determine Realme Warranty Check Pakistan Online IMEI then you've landed in the right place. We are sharing with you the details and procedure through which you can ensure some necessary information about your device. If you purchased any realme product and want to check its authentication and remaining guarantee time, then don't worry, this post will give you the information you want. Realme is a Chinese-based electronics company. It sells products including smartphones and audio products and their accessories. Realme is considered the fastest-growing 5G smartphone brand. In 2021, its growth rate touched 871%. So, it is a noticeable thing for its customers who buy these products. Now, we are sharing Realme Warranty Check Online IMEI here. Scroll down and get the detailed procedure.
Realme Warranty Check Pakistan Online IMEI
When we talk about the secret strategy behind the success of top electronic brands, then one thing is important to understand. These brands keep most of their focus on customer satisfaction. This can be done in such a way that the customer who is buying a product gets the same thing as he/she expected. If they get a good thing, they will become your regular customer and in addition, you will also get some potential buyers. For this, Realme also offers a warranty. Here below, you can get Realme Warranty Check Pakistan Online.
Realme Warranty Check Online IMEI Pakistan:
When you buy a product, you get a 1-year warranty from realme. If you don't remember the date of purchase of the product and don't have an idea about the remaining time for the warranty, then there are some procedures to check it.
You can open the link

https://www.realme.com/pk/support/phonecheck
On the Realme support web, you will find a space in the center of the page.
Enter the IMEI number of your mobile phone in it.
Click the Check Now button.
In a few moments, a window will open showing details about your phone.
You can check the activation date and through this, you can calculate the remaining time of the warranty.
This is the simplest procedure for checking Realme Warranty Check Pakistan Online. But if you aren't able to find the IMEI number, then follow the steps mentioned below.
Realme IMEI Check Pakistan:
This can be checked in three ways. You can follow anyone of them.
Follow this flow: [Settings]> [About Phone]> [Status]> [IMEI].
Open the dialer on your mobile phone and dial *#06*# and call. The IMEI number will be shown on the screen.
On the packaging of the device, it is also mentioned.
Warranty Policy Realme:
The time period to avail of it are the following:
Smart Phones: 1-year
Battery: 6 months
Accessories: 6 months
There are some terms & conditions that are important to keep in mind before you go to avail these offers as mentioned below:
Keep warranty card or purchase slip safe to get this offer.
If you don't have any of them, then the company will compare the date exactly three months after the manufacture date, the E-warranty card date, and a more beneficial date will be decided.
If the product is purchased in any other country, there is no possibility of availing of the warranty in Pakistan.
Damage caused by improper or over usage is not included.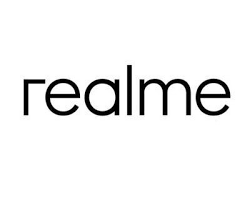 FAQs:
How do I check my warranty on Realme?
On your browser, visit www.realme.com/pk/support/phonecheck and enter the IMEI number there. It will show the date of activation of the device and you can calculate the remaining warranty time.
It can be checked through this flow: [Settings]> [About Phone]> [Status]> [IMEI].
What is e warranty card Realme?
When you purchase a smartphone, there is also an E-warranty card. The time you buy the product, ask the seller to activate E-warranty.
So, this is all about Realme Warranty Check Pakistan Online IMEI. We have provided the complete details here and you can follow to check the details. Hopefully, you are confident with the post. Stay tuned with us for more relevant posts.