Here you get the Pakistan railway inquiry phone number we give you Karachi, Lahore, Hyderabad  railway inquiry number that can helpful for you. The Pakistan Railways  provide an important mode of Transportation in he fastest corners of  the country and brings them closer for business, Sightseeing, pilgrimage and education. Pakistan railway improve the technology day by through the modern technology they give the fastest services they have many plan regarding improvement.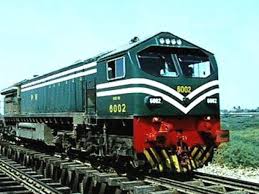 Her we give you opportunity get the railway helpline number of the booking of seats or any inquiry regarding railway of Pakistan.
Pakistan railway inquiry phone number in Karachi
Karachi is the economically backbone of the Pakistan and financial center. According to the search in this city 23.5 million people  are living and Karachi is the 3rd largest city in the world by the population within city limits. So many people come and do their work from the outside of the Karachi they use the Pakistan railway so we give you the Pakistan railway inquiry number and also Pakistan railway Karachi inquiry number.
Divisional Superintendent Karachi
Person's Name:
Mr. Nisar Ahmad Memon
PTCL:
021-99213500
Railway Auto Dial:
021-2872
Fax:
021-99213501
Email:
[email protected]
Pakistan railway inquiry phone number Lahore
Lahore is the Capital of the Pakistani province of the Punjab and second largest and metropolitan city in country. Lahore population is 10,000,000 it is ranked 42 in the most populated urban areas in the world we share the Pakistan Railway Lahore inquire number
Divisional Superintendent Lahore
Person's Name:
Mr. Waqar Ahmad Shahid
PTCL:
042-99202141
Railway Auto Dial:
042-2872
Fax:
042-99202161
Email:
[email protected]
Pakistan railway inquiry phone number Hyderabad
Pakistan city Hyderabad is 2nd largest city of the Sindh province.  Hey city was founded in 1768 by the Mian Ghulam Shah Kalforo upon the ruins of a Mauryan fishing village along the bank of thr Indus. Here we give you Pakistan railway Hyderabad inquiry number
Pakistan Railway Hyderabad inquire number       20083
Station Mater Number:                                                 784358
after Pakistan Railway Inquiry Phone Number Karachi, Lahore, Hyderabad if you want to get different different Pakistan imortant places number then visit this website main home page.