Islamabad is the capital of Pakistan and 3rd biggest metropolitan of Pakistan. Federal government has designed a special security and rescue network in all over the city. The purpose for such planes is to maintain the safety and to enhance the life style in Islamabad. Now residents or tourists who are in Islamabad can use emergency number in case of any narrow escape. Through these toll free numbers, anyone can avail ambulance, police, fire brigade and many other facilities while staying at his point. There is a big list of emergency telephone numbers in Islamabad which you can also dial by your mobile phone. These numbers are actually the shorter codes that indicate the concern department to get alert to secure or facilitate you quick and rapid. You can learn those numbers which are the most useful such as for calling police you can dial 015-15 in case of medical emergency you can call at 051-115 for taking an ambulance. Similarly there are numerous emergency telephone numbers in Islamabad which are given below in the table.
Emergency Telephone Numbers In Islamabad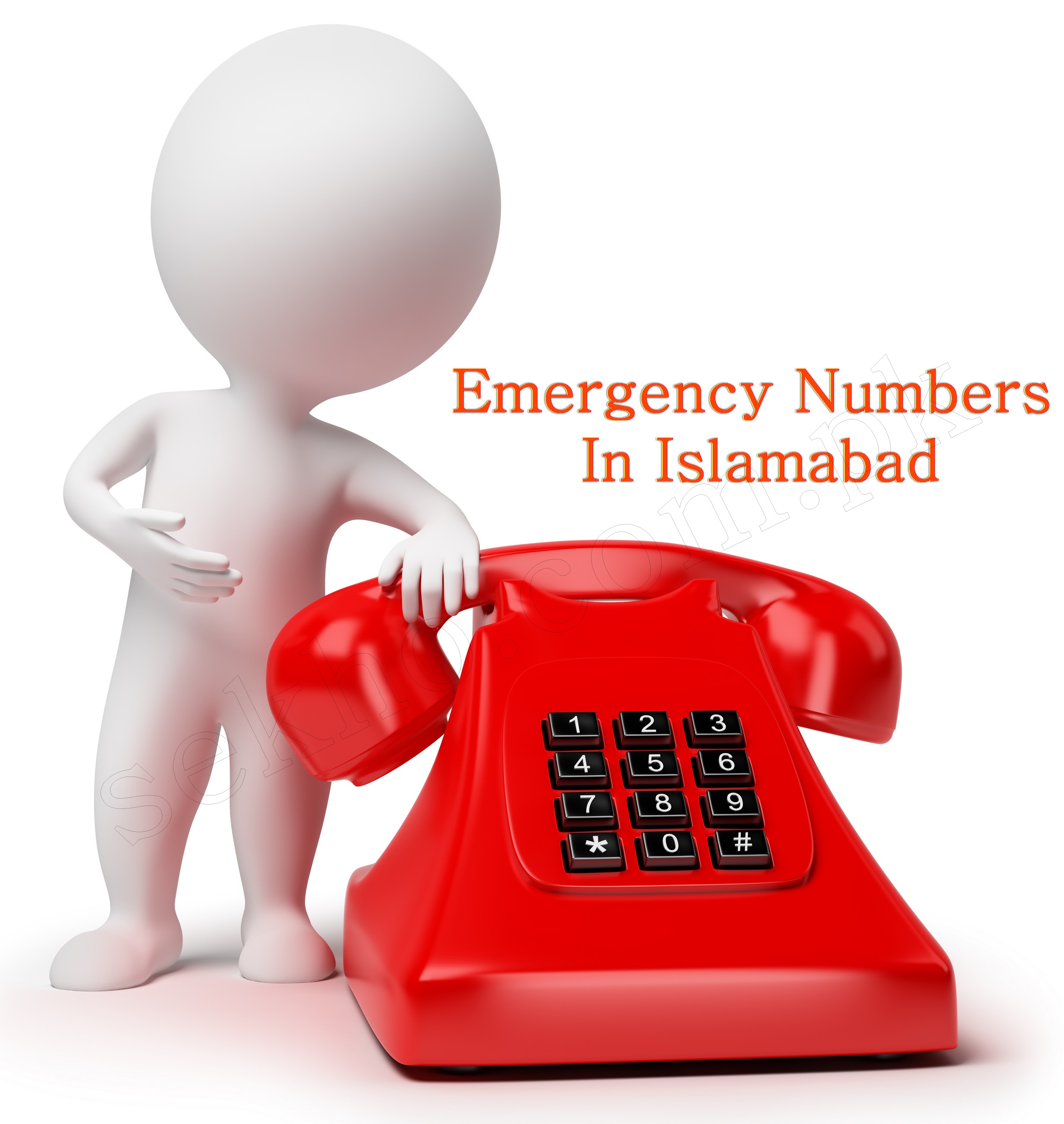 If you are dialing any number from mobile you have to dial 051 before any number.
| | |
| --- | --- |
| Ambulance | 051-115 |
| Bomb Disposal | 9222362 |
| Police | 051-15 |
| Civil Secretariat | 816081 |
| Fire Brigade Center | 051-16 |
| Railway Police | 051-562664 |
| General post office(GPO) | 825957 |
| Wapda (Enq) | 411423 |
| Hospital services (Casualties) | 218300-9 |
| Telephone Complaints | 18 |
| Police Emergency | 15 |
| PIA Flight Enquiry | 114 |
| Edhi Trust | 251191 |
| Phonogram | 116 |
| Weather (Enq) | 855363 |
So these are the Emergency telephone number in Islamabad which you can dial any time also with your mobile. But you are informed that these numbers are just use full inside the Islamabad. While if you are a resident of Islamabad but sitting in Lahore then you will dial Lahore number such as you can dial Lahore dolphin squad number or others.