Pakistan Telecommunication Company Limited has introduced PTCL Helpline Number for Evo, Complaint, Dsl, Mobile in order to facilitate its users. All PTCL customers who are using EVO or DSL can register to complain through online or through helpline number if they are facing any problem. This company provided telephony services nation-wide and is the backbone for country's telecommunication infrastructure despite the arrival of a dozen other telecommunication companies. It is a widely used service in Pakistan which is providing you the internet connections in different forms including Evo, DSL and many others. At the start, if you have any complaint about any service of PTCL then you need to visit the PTCL franchise or exchange but now they are offering online facilities to its customers too. Aside from making the complaint through mobile, you can also activate a new connection by making a call to the given number. Also, check PTCL EVO Limitless Package

PTCL Helpline Number For Evo, Complaint, Dsl, Mobile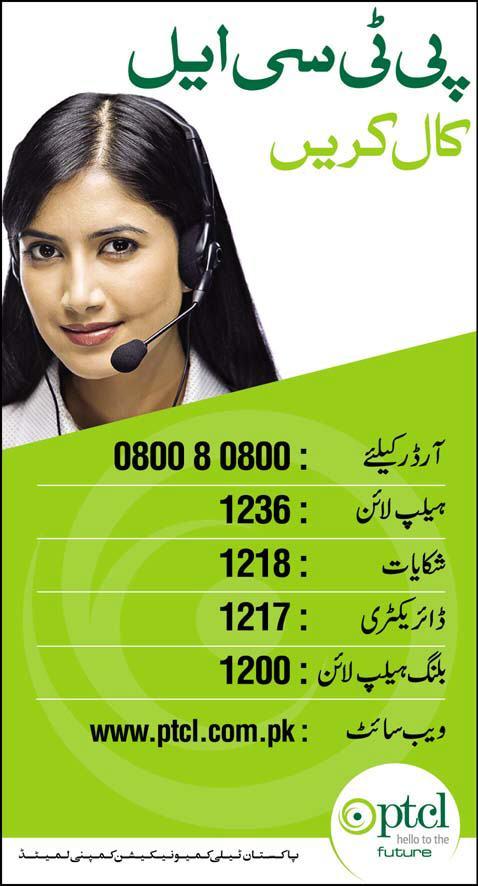 For PTCL Help Line: Dial 1050 or 111-202-020.
PTCL Helpline Number For New Order:
Customers who want to activate new connection of PTCL can call 24/7 at  0800 8 0800. By calling on this number, you can order a new connection for PTCL.
 PTCL Helpline Number
PTCL customers can check PTCL Helpline Number for EVO, DSL or simple connection which is 1236. This is the helpline number which remains active 365 days a year for 24 hours. The customer can call on this number for getting any information related to PTCL Evo packages, charges or others.
PTCL Complaint Number
If you are an EVO user or DSL user and have any complaint against any PTCL service than you can register your complaint by making the call at 1218. This is the official complaint helpline of PTCL EVO and DSL.
PTCL Helpline Number For Evo, Complaint, Dsl, Mobile are available to this website. Asides this, PTCL has also introduced a Mobile phone application under PTCL Smart App name. By using this Application you can register a complaint against any PTCL product, can check any information about any package, can pay your online bills and can talk to the customer care officer.