People are curious about Chand Grahan In Pakistan 2022 Date And Time so that they can save them from the effects of Chand Grahan. Chand Grahan is also known as Lunar Eclipse is a phase when Moon comes behind the earth. Sun, Earth, and moon get aligned during the Chand Grahan and Earth comes between these two. Every year minimum of two lunar eclipses and a maximum of five lunar eclipses occur and people can predict the upcoming Chand Grahan by using the eclipse Cycle.  In Pakistan, Chand Grahan or Lunar Eclipse will be held 2 times and visible in Europe, Africa, Australia, America, Pacific, Atlantic, Indian Ocean, and Antarctica. Through this post, you will get the exact date of Chand Grahan in Pakistan along with its time.
Chand Grahan In Pakistan 2022
Lunar Eclipse in Pakistan 2022 will visible. There are three stages of Lunar Eclipse or Chand Grahan including Penumbral lunar eclipse, partial lunar eclipse, and central lunar eclipse.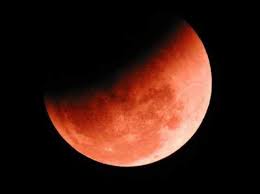 Chand Grahan Date In Pakistan 2022 :
In Pakistan, Chand Grahan is not visible but in other countries can be seen. In 2022 it will be expected two times first in May and second in November. The exact date is mentioned there but the time is not confirmed.
| | | |
| --- | --- | --- |
| Chand Grahan Date in Pakistan 2022 | Visible Countries | Visibility in Pakistan |
| 16th May 2022 | south/ east Asia, Australia, North America, South America, Pacific, Atlantic, Indian oceans, Antarctic | Not Visible in Pakistan |
| 8th November 2022 | Europe, Asia, north/west Africa, much of North America, Atlantic, Arctic | Not visible in Pakistan |
Those who are waiting for this Chand Grahan can check the date and time of its start and end. You can also check whether it will be visible in Pakistan or not. The solar eclipse date in Pakistan are also given on this website and can be checked online by clicking on the above link of the solar eclipse.
Chand Grahan In PakistanTime:
The time of Chand Grahan has yet not been confirmed especially in Pakistan but around the world in some countries, it must be visible.
Chand Grahan Timing: Yet not confirm