Jazz is offering Jazz Postpaid Internet Packages 2021 to its customers. Through Jazz Internet Packages, postpaid customers can also enjoy 4G internet  for monthly basis. Jazz was recently established by the merger of Mobilink and Warid in 2017 to provide better services to Pakistani customers. Now all Warid and Mobilink users can enjoy the same services under same name Jazz. Jazz is offering prepaid and postpaid services to its customers. Prepaid users are those users who first load the balance and then use that balance while postpaid customers are those customers that pay the proper bill at the end of the month. Jazz Billing Sim internet packages are also best and specially arranged according to the need of the customers. You can check Jazz Warid Postpaid packages 2021.
Jazz Postpaid Internet Packages 2021
Jazz has two different Jazz postpaid internet packages for its customers. It is not only providing fastest internet to its customers but also offering best calls and SMS services to its users too. So if you are looking for the Jazz postpaid net packages then in the below side, we are sharing the internet packages for the postpaid customers.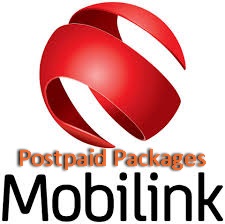 Jazz Postpaid Monthly Internet Packages 2021:
Jazz is offering Jazz Monthly Internet Packages 2021 to its customers. All Jazz postpaid users can activate to these packages and can enjoy fastest internet for a whole month. So choose the best package as per your need.
| PACKAGE | PRICE | VOLUME | VALIDITY |
| --- | --- | --- | --- |
| Monthly Streamer | Rs.250 | 2 GB | 1 Month |
| Monthly Premium | Rs.500 | 5 GB | 1 Month |
| Monthly Supreme | Rs.800 | 14 GB | 1 Month |
| Monthly Super | Rs.1,200 | 24 GB | 1 Month |
| Monthly Ultimate | Rs.2,200 | 50 GB | 1 Month |
These are the best Jazz Postpaid Internet Packages 2021 that a postpaid user can activate for a whole month. Through activating these Internet Packages a person will be able to use 4G speed. In case if you want to add-ons then the Jazz has also add-ons packages for its customers too. Aside from the internet packages, Jazz postpaid is also offering some hybrid packages in which you will get internet, calls and SMS for a month. So also check this website to get information about those Jazz Postpaid packages too.