Jazz users can check Jazz TV Package Activation Code 2019 Unsubscribe Code online from here. Now you can enjoy TV on your mobile phone without any tension. Especially during this World Cup, due to load sheading, people may miss any match. But if your network is Jazz then you can watch live matches on your mobile phone through Mobile TV app. So enjoy the best TV for live streaming or for music or any purpose. Jazz has introduced the Mobile TV application for its customers so that they can experience the best internet speed through this App for Mobile TV. After downloading app, you can purchase daily, weekly or monthly internet bundles for Mobile TV. The Jazz TV app is available on Play Store. Both Prepaid and postpaid customers can enjoy this offer on their android mobile phones or smart phones.
Jazz TV Package Activation Code 2019 Unsubscribe Code
In order to enjoy Mobile TV on your android devices you need to download Jazz TV Mobile application. After downloading this application you will see that every channel is locked in your application. Now you can click on the link to activate daily, weekly or monthly bundles. Once you have activated any bundle then your channels will be unlocked.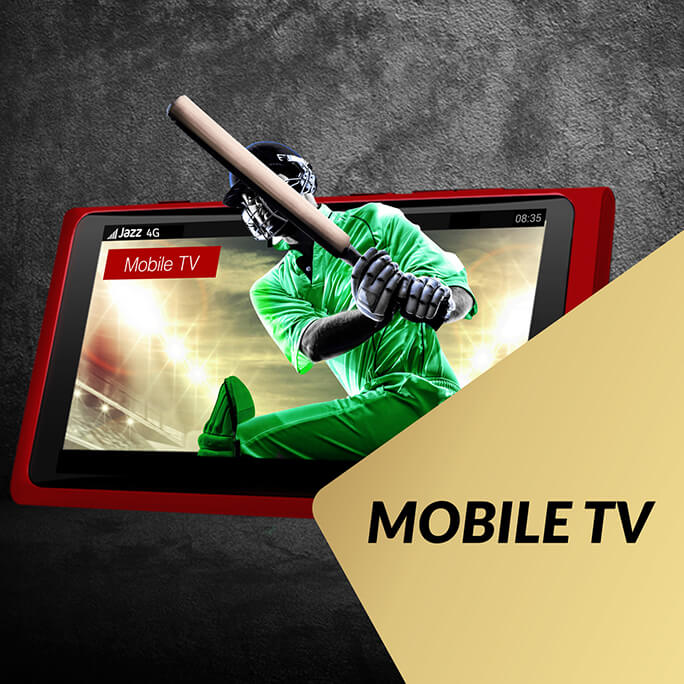 Bundle Details:
Daily Bundle in RS 12
Weekly Bundle in RS 60
Monthly Bundle in RS 240
These packages are only valid for the prepaid customers. Those customers who are using postpaid sim can check the following bundle to activate or unblock all channels on Mobile TV.
Monthly bundle in RS 200 for 50 hours
There is no activation code of Mobile TV. You just need to download Jazz TV application from the app store. After downloading the application, you can unblock channels through the given link in the Mobile TV application. If you want to unsubscribe to this package then simply uninstall the application because there is no unsubscribe code available for the Mobile TV. These are the details of Jazz TV Package Activation Code 2019 Unsubscribe Code.