School should  focused upon Computer Management System, therefore we try to aware you about What are the Advantages of Using Computers in Schools.Computer is one of the most beneficial and helpful invention of mankind, which is very much productive for the people ranging from all group of ages. Especially it is very much necessary for the students and the children who are being admitted in the schools and that is one reason for which the government is striving hard to make this facility available and in the access of the young students in the schools. Here are the numerous advantages of the using of computers for the students in schools:
What Are The Advantages Of Using Computers In Schools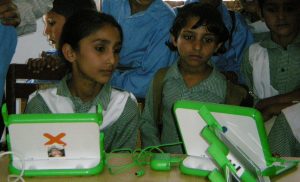 Computer is one of the very crucial invention which is being used in almost all the processes and in all the industries, so it is considered to be very much needful to accomplish any task and for that reason students should be given the access of the computers at the school level so that they can be well aware regarding the usage and the basic concept of computer.
The students in the schools are the one which are the youth of tomorrow and in the modern world if the individual is not aware of how to use the computer than he might not survive in the competitive world.
The time is getting modernized and day by day the inculcation of technology is poking its head. All the industries and organizations are getting bound to use this technology to run their daily processes and this trend will even increase in the upcoming times. So it is very essential for the students to get awareness regarding the computer and for that purpose the school age is the most preferred age in which the students might learn the real use of computers.
Computer is very much important for the domestic purposes, the students should be well aware regarding the basic concepts of the device as well as several common usage which might include the installation of devices and software, browsing and communication through the usage of computers. It is very much industrious and fecund to make the access of computers possible for the students so that they can make themselves beneficial from tis ultimate resource.
The school age is the most learning and developing age of the student, so it should be taken under consideration that the students should be provided with all the resources which might help them lead a better life and amongst these resources computer is one of the most important and significant resource which should be provided to the students in their school life.