College campus life is one of the most entertaining and exciting life in the career of the students because in this era they are exposed to all the fun and at the same time the competitive environment both as far as education and the other activities are being concerned. It is not wrong to say that the college campus life is the best time period a student can ask for. There are so many reasons for which this time period becomes very much entertaining and memorable. The very crucial reason for this time period to be the best in the life of the students is that at this time they are freshly young and even do not have the burden and responsibility of the families, and are allowed to make the most out of it, as they can enjoy in the campus of the college or even at the same time can have god time outside the campus too. But the real time enjoyment and memorable moments are the one which are beings spent in the campus of the college.
Best College Campus Life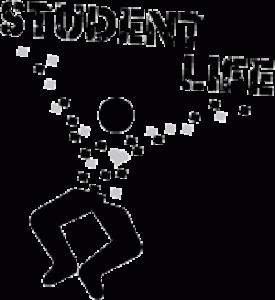 The college has so many aspects which are perfect for a very good time spending which includes the cafe, as it is being observed to be the highly and most desirable point of entertainment. The food and the loose talk and the casual attitude of the students are one point which the students don't forget in their entire life and remembers it all their lives.
The fun in the classes is also an extreme occasion although the classes are being made for the learning and educating only but in colleges the students can make this class as one of the best entertainment and enjoyment venue. The students can have the long lasting friends at the colleges and this can be one of the best and most significant achievements in the colleges.  The college life is full of new thrills and excitements and that is the time span which remains in the minds of the students forever.
This is the fortunate of the students who have led the proper life and consumed the college time properly because it is the time where the students either make their lives and careers or even some students can destroy it getting indulged in to unethical and unlawful activities and criminal activities which might even can make them liable to be sentenced to the penalty and punishment.