There is much Role and Importance Of Sports or Games In Students Life as per our discussion concludes here at this point that how it can works towards success of Students.Sports are always considered as the best source for getting mental and physical health and to be fresh and healthy in the life and when are talking about the students we should not forget that sports is one of the most significant constituent of an student's life and if it is being neglected and ignored than the individual will never able to lead a healthy and successful life. If the students are always given the stress of studies and their focus is not being diverted towards physical exercises than their development and growth will be affected adversely.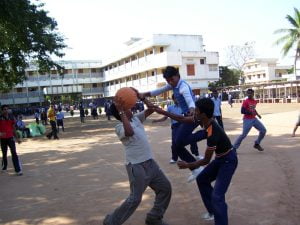 The age of the students is the age in which they are in the stream of growth and mental and physical development and if in this age their concentration is not being kept with the education as well as on the sports and if they are being developed as the book worms than they will never be able to carry their interest in the field of sports and games. It is very much important to understand the significance of the sports and games in the student life as it contributes a lot in the nourishment of the individual, following are the few positive points and few advantages of maintaining sports in the student life;
The very basic advantage of sports is that the physical exertion during the sports keeps the individual healthy and active and at the same time keeps the bodywork in the proper manner.
The sport gives and provides the best possible and balanced schedule in the life of the students because the students in this age are very much keen to develop their own schedule and plan.
The sports teach the students how to behave properly and at the same time the sportsmanship is also being promoted. The student enables himself to strive for hard work and to have the hunger of the win and at the same time will able to cope up with the defeat and how to drive positives out of the loss and giving him or her the proper attitude of dealing with the winning and losing situations, which plays the vital role in the personality development and grooming of the student.
 The sports and the education should be carried simultaneously in the life of the student, as any one of the two will be in deficient or more will be injurious for the career of the students.