Zong 4g device users can check How To Change Zong 4G Device Wifi Password online. Everyone wants to change their Wifi password so that no one other can use their Wifi if they came to know with the Zong Wifi Password. So it is very easy and a person can follow the complete steps on this website in order to change their Zong Device Wifi Password. When you buy a Zong 4G Device, the company gives you a by-default password which will be mentioned on the back side of the device or under the back cover of the device. Well, it's not a big deal to change this password as there is just a procedure which anyone can follow to change his / her device password. Moreover, there are some important instincts which you also have to keep under the view when you are changing the password. In this article, I have written all these details which will lead you on the better ways about the query on how to change Zong Wifi device password.
How To Change Zong 4G Device Wifi Password
All Zong users, who are using ZOng Wifi Devices can change their Zong Device password at any time. If you want to check How To Change Zong 4G Device Wifi Password then you can simply follow the below steps which are given in the below side for the users. If you are a single user using Zong 4G MBB device then you might not be require for changing the password. In other case if you are using a Wifi device among more than one user then you might require the need for changing the password. Furthermore these days there are lots of Apps and software which can easily hack the Wifi password. So to meet any condition you have to keep on changing the Zong wifi password after every 2 to three weeks.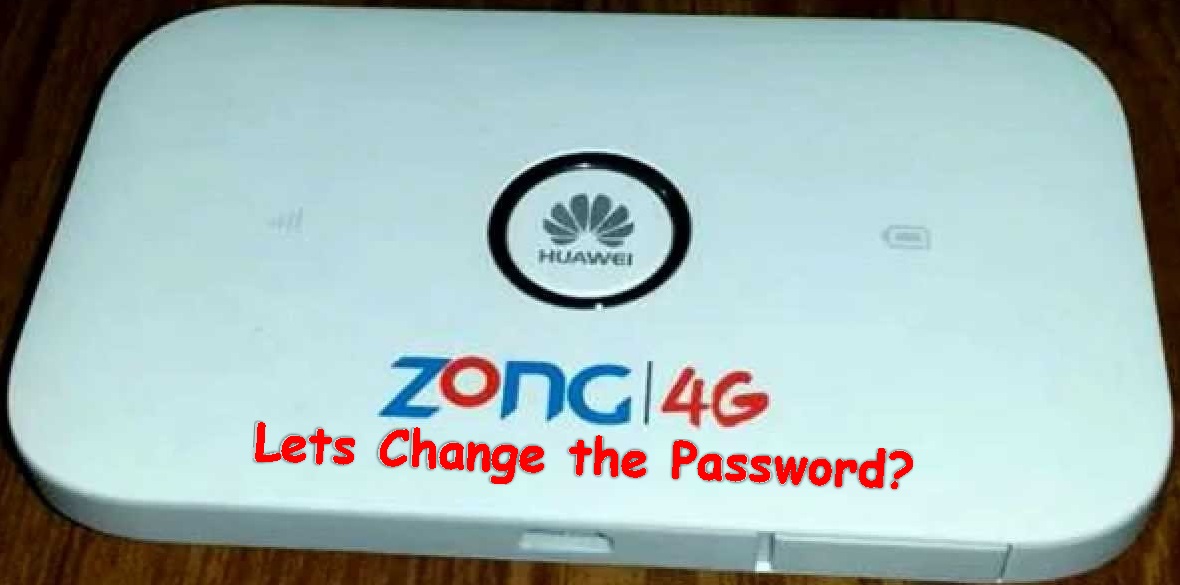 How to Change Zong Wifi Device Password:
It compulsory for every internet user that he should change his password on regular basis. There are many reasons and the most common reason is that someone can hack your password and can use without your permission. In the following side you will find How to chnage Zong Wifi Device password step by step which are as follow.
Connect Your Internet with the Zong Device
Open Google Chrome or any other browser
Dial IP Address 192.168.8.1
A page will be open which will require your name and password
Now enter Admin As your user Name and Admin As your Password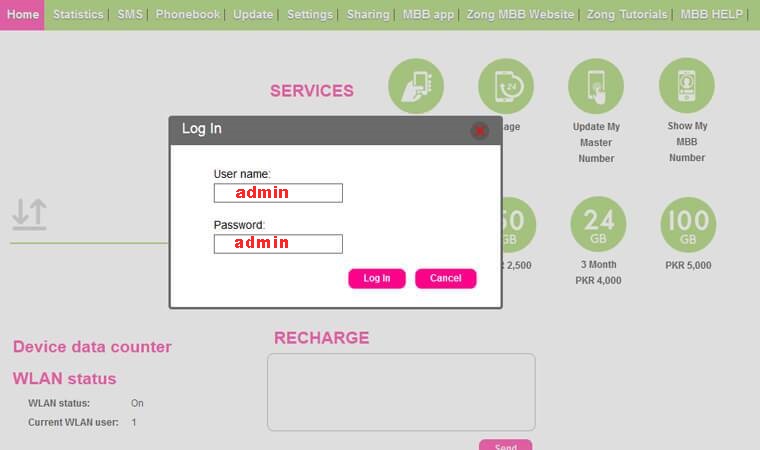 Now you have entered into your Zong 4G device admin page where you can change the password or can get any information relating to your device
In order to change Zong Wifi password 4G device, you have to ……. Go to Settings —-in the System Tool on the left side menu—-Go to Modify Password—-enter the current password and new password—Confirm the password
Check with green good to the do not remind after login if password strength is low —- click on apply button and that's it.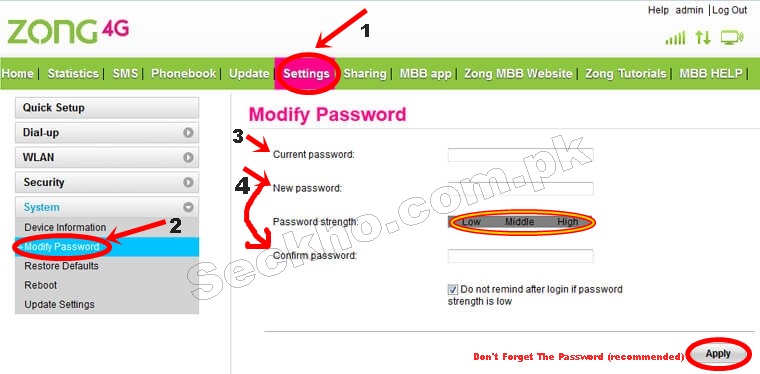 This is the method about How To Change Zong 4G Device Wifi Password. I am hoping that you are all now well known with this procedure and can easily change Zong MBB device 4 wifi passwords. In case of any hurdle or confusion, you can ask me from the following comments section.