Wonder of the World are antique and have the spectacular imprints of our ancients over the years. Those who love nature and science love to see these wonders live and I hope that you are one of those individuals. In this page I have wrote complete details about Duniya Ke 7 Ajuba Ke Naam in Urdu with Pictures. There are number of wonders in the world which are the sings of manpower and the uniqueness of mind of those peoples who are even uneducated but they have great creative minds. These are masterpiece of manmade structures in the form of buildings, temples, Pyramids and Colossus.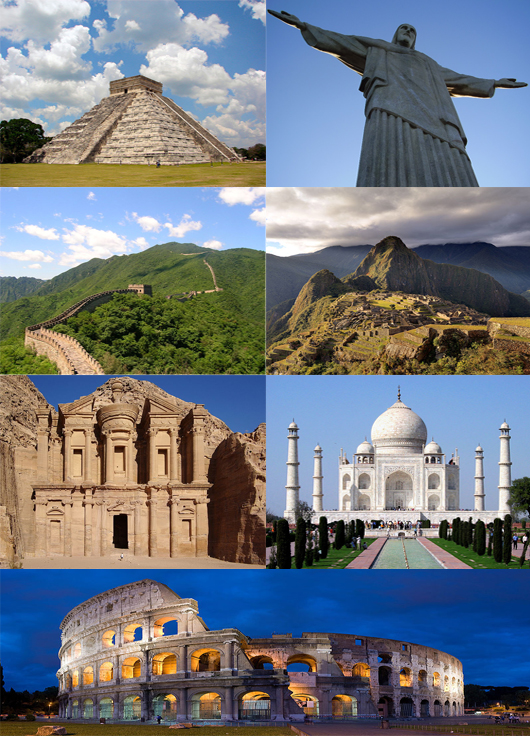 Duniya Ke 7 Ajuba Ke Naam in Urdu with Pictures
Taj Mahal

Leaning Tower of Pisa

Great Wall of China

Petra

Colosseum

Chichen Itza

Machu Picchu
Taj Mahal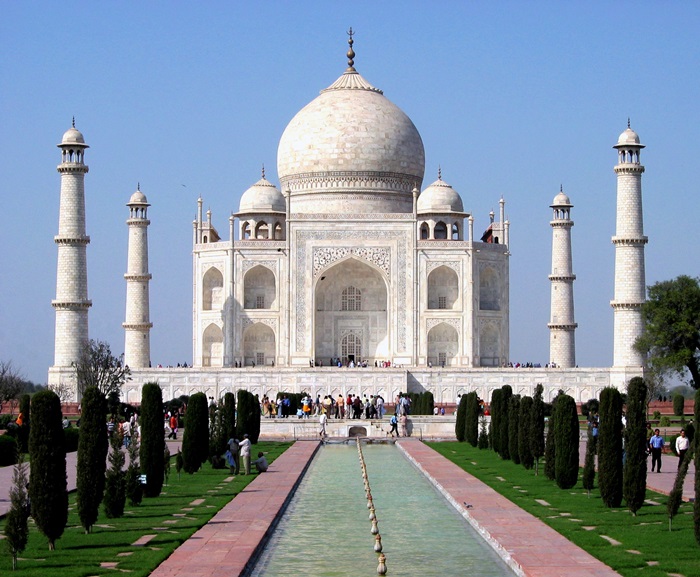 Taj Mahal is situated in the Aagra city of India. It is a sign of love from a great king Shah Jahaan (Shahzada Khurram) for his wife Mumtaz. Taj Mahal is also named as Mumtaz Mahal. It was start building after the order of Shah Jahan in 1632 and it was completed in 1653 after 21 years. The King cut the hands of all workers so that they can't build the replica of Taj Mahal.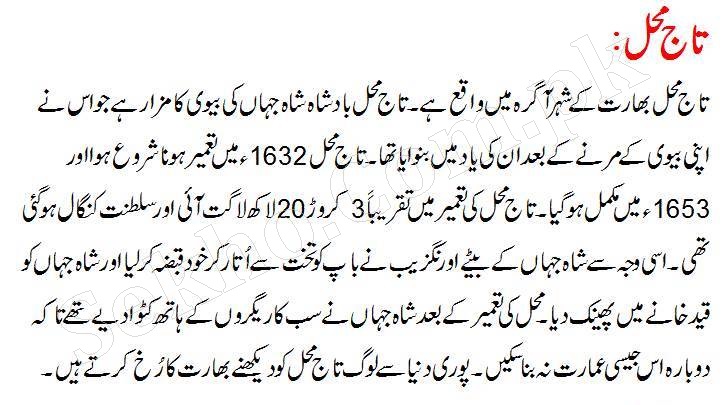 Leaning Tower of Pisa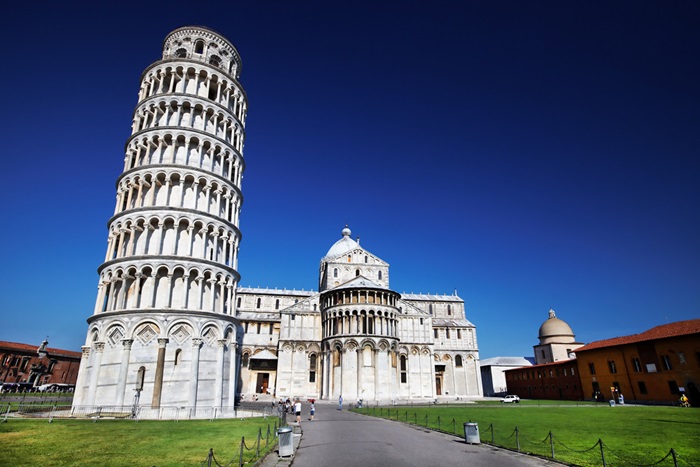 Leaning Tower of Pisa of Tower of Pisa is really a wonder of world which was constructing by man. It was start building from 14th August, 1173 ancient and completed in 1319 ancient. This tower is 55.86 meters i.e. 183.27 feet height straight but leaning on one side. Every year it is leaned that side but from hindered of years it did never fell down which is really a wonder of the world…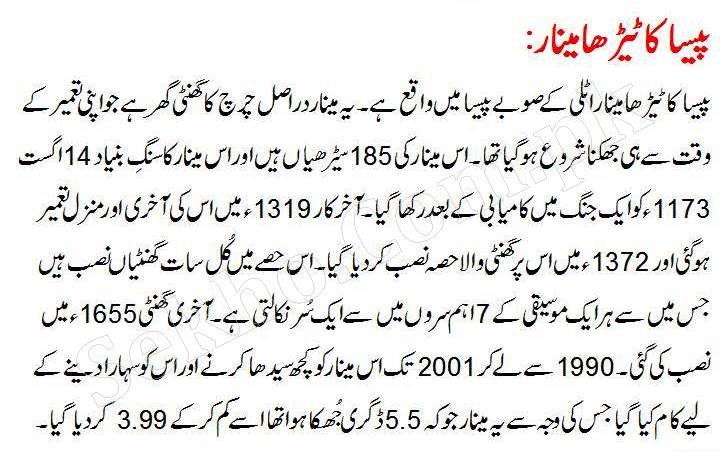 The Great Wall of China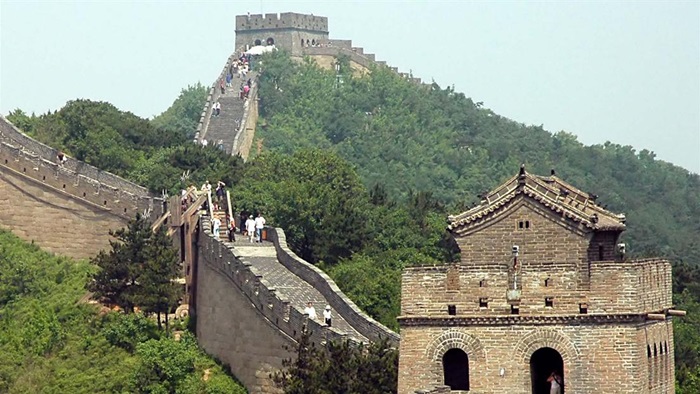 It is the north to west series of fortifications which is made of stones, tamped earth, brick, and other materials. This is 21, 196 KM long manmade wall which was created to protect china from Mongolians in 7th century BC. There is no any wall in the world which is so long like this wonder of world The Great Wall of China.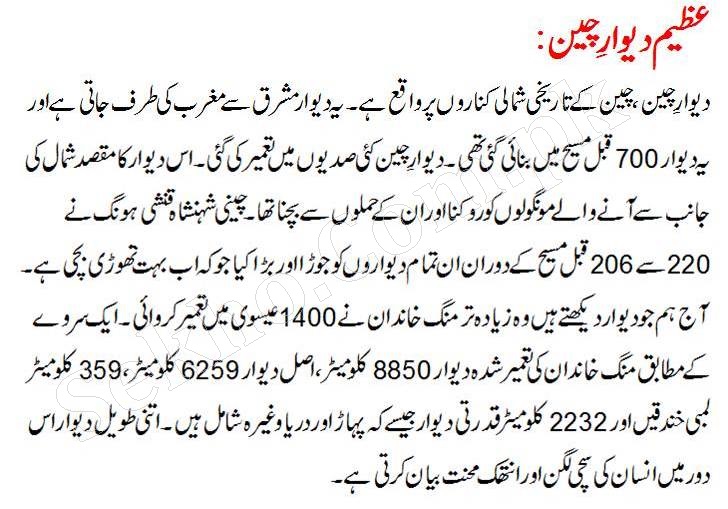 Petra Jordan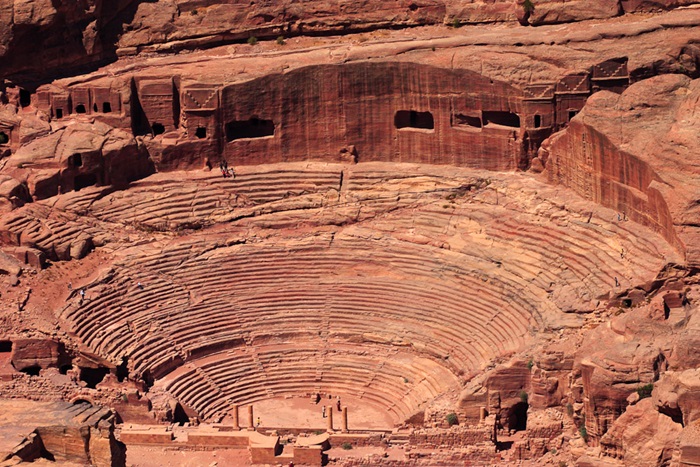 Ancient Greek cut the rocks and mountains to build a new city in Jordan. It is originally situated in Lebanese. You can see the great creations of Man's hand and mind. Really it is the result of great man power that was completed in early 312 BC.

Colosseum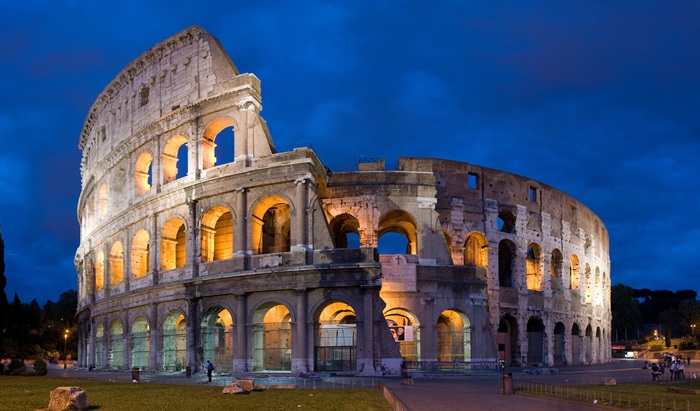 If you can travel to Rome, Italy then never miss to see the Colosseum which is an oval shaped amphitheatre in the center of the city. It is constructed by concrete and sand. It was started in 70 BC and completed in 80 BC. This building has the capacity of 50 to 80 thousands peoples at a time to watch different games of that time. Time and natural circumstances has tattered its walls but it is still situated in Room and you can visit this wonder of world.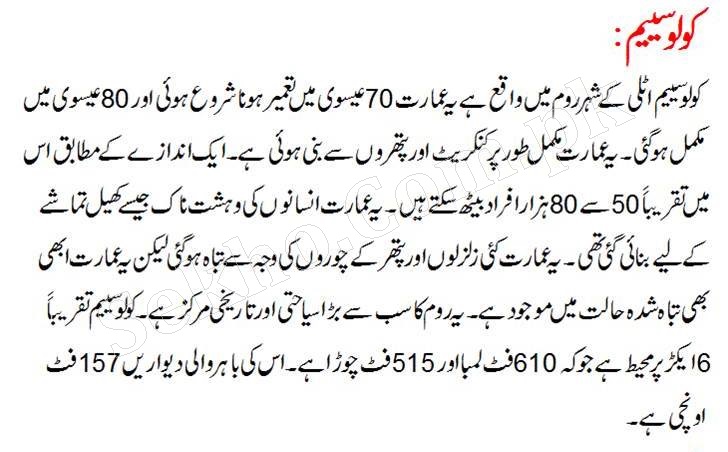 Chichen Itza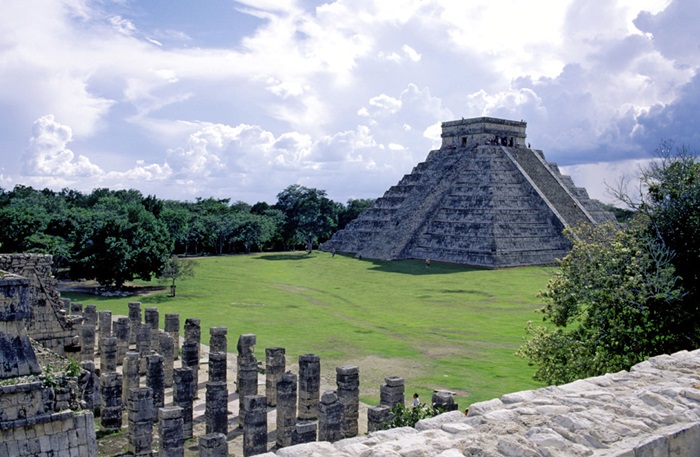 It is a great creation of the Maya people of the Terminal classic period which means as the magical watered city. It is located in Municipality, in Mexico. This is a city build by men in 600 BC. There were so many buildings of stones and sands were situated there which are now tattered with earthquakes and other natural circumstances.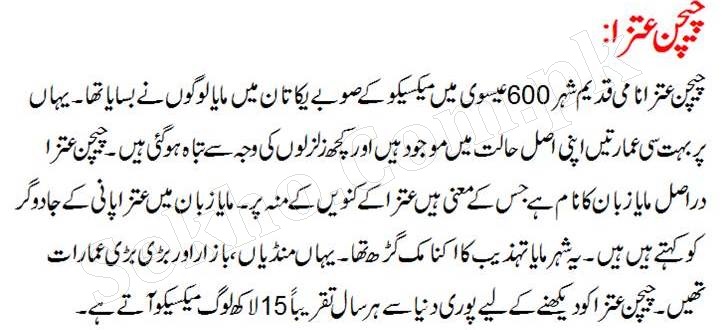 Machu Picchu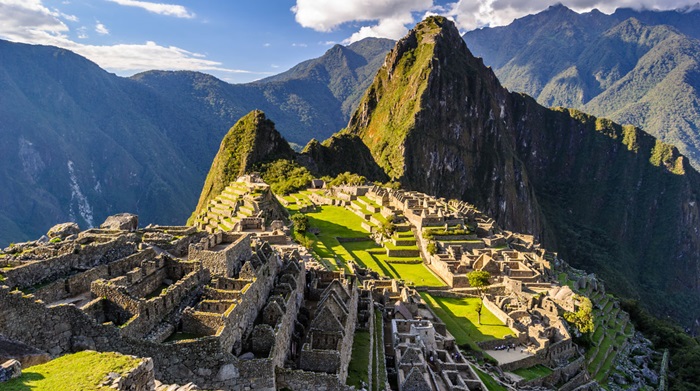 Peru is a mountain's country where you can see a number of ancient buildings on mountains. Machu Picchu is one of them but it is really a mind-confusing city of stones on rocks and mountains of Peru. It is situated on 7, 970 ft ridge of the mountain which cannot visit on foot by modern man but the people of that time use to live there and these were their home even it is a complete city you can visit Machu Picchu.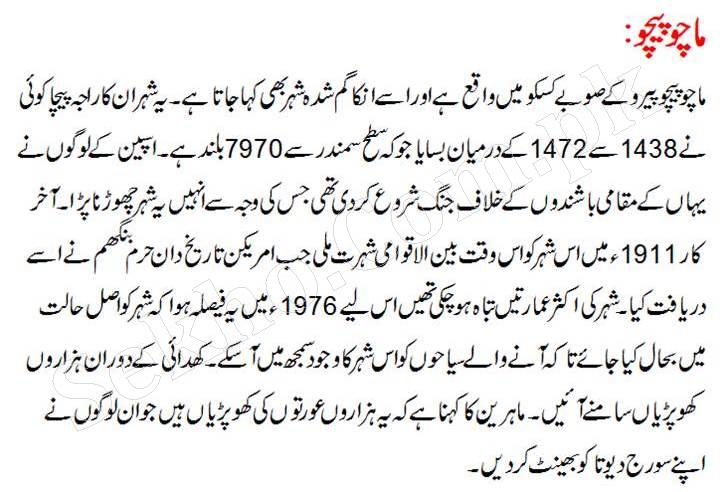 There were no machines, electricity, or any source of energy but the inventions are above to the mark as we can't see that innovation in this developed and scientific world. There are 7 wonders of world which are the most famous and considered as the historical places of ancient times in the world. We have uploaded the pictures of seven wonder of world with history about who invent this classical antiquity with hands and without the use of machine. So keep on reading this post to get the list of seven Duniya Ke 7 Ajuba Ke Naam in Urdu with Pictures.
So this are the list of Duniya Ke 7 Ajuba Ke Naam in Urdu with Pictures. If you have the interest in traveling and want to go on a world tour then never miss seeing these places and taking photos and selfies here. Really you will feel some special feelings there when you come here. You will see how manpower and unity create this masterpiece on earth. Share your comments with us in the comment box below.