Kashmir Day is coming and we are sharing Kashmir Day Poster, Wallpaper, Pictures, Urdu Poetry on this website. Kashmir Day is being celebrated on 5 February since 1991. The day was initiated by the Jammat-e-Islami in 1990 to pay tributes to the Freedom fighters of Kashmir. There is national holiday on 5th February in all across Pakistan and Azad Jammu and Kashmir. Those people who want to pay tributes to Kashmiri Martyrs can observe this day by setting the Whatsapp statuses, Facebook statuses of Kashmir Day Urdu Poetry and Wallpapers. It is a new style of paying tributes that a person can change his Whatsapp DP and Facebook DP with Kashmir Day Posters and Wallpapers. So check the latest Kashmir Day Images which are given below.
Kashmir Day Poster, Wallpaper, Pictures, Urdu Poetry
Kashmir Day is one of the national holidays of Pakistan on which all the Pakistani nationals pays tributes to Kashmiris who are fighting for the freedom. People can observe this day by downloading Kashmir Day posters, Wallpapers and pictures. We are also sharing Kashmir Day Urdu Poetry.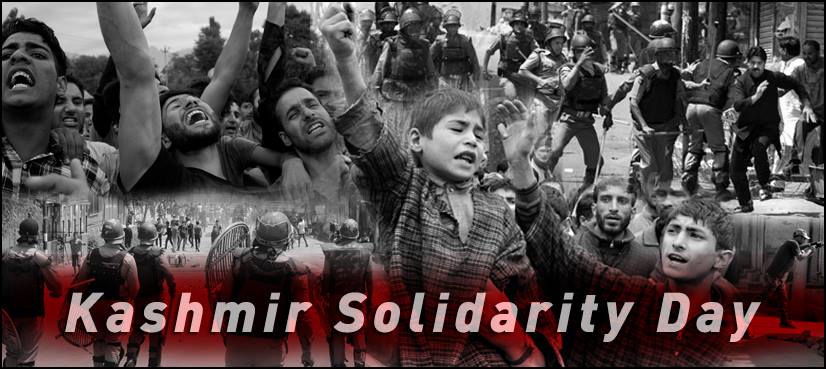 Kashmir Day Poster:
We are going to share Kashmir Day Posters in the below given side that you can share these posters on your social media pages to show your dedication with Kashmiris. Download these Kashmir Day poster to set as your profile picture or cover photos.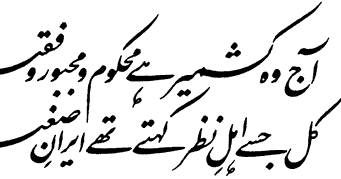 Kashmir Day Urdu Poetry:
We are sharing the Kashmir Day Urdu Poetry that is showing the love and affection with Kashmiri. This Kashmir Day Urdu poetry can be send as SMS to your beloved ones. So download this poetry by just copy from the below side.
kashmir ki vadiyon mein,
Barfeeli hawaon mein,
Jheel ke kinare Heer ko Ranjhe ne jo kaha,
Wohi baat main tumse kahta hoon,
SWEATER PAHENO THAND LAG JAYGI !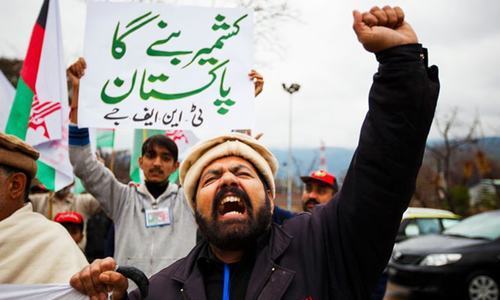 Wadi Ma Bichi Ha Saf_E_Matam Ab Tk
Zulm-O-Sitm-O-Choor Nhi Km Ab Tk
Uf Sbzah O Gul Ma Ya Lpakte Shulay
Kashmir Ki Jannat Ha Jahanum Ab Tk.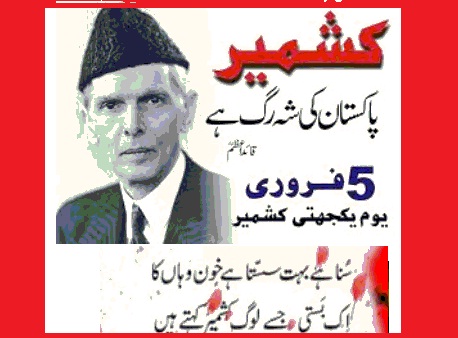 Suna Hai Boht Sasta Hai Khoon Wahan Ka
Aik Wadi Jisy log Kashmir Kehty Hain…
Yaran e Jahan Kehty Hain Kashmir Hai Jannat
Jannat Na kisi Kafir ko mili hai na mily gi..
Hathon Me Pathar Liye Shehzadiyan Kashmir ki
Dhondy nikli hain khud Azadiyan Kashmir ki..
Kashmir Day Wallpapers:
We are also sharing the Kashmir Day Wallpapers of different nature including poetry and others in this post. So check and download these Kashmir Day Wallpapers by just right clicking on these images.

Kashmir Day Pictures:
Kashmir Day Pictures are also available to this website for those who want to download these pictures to set as wallpaper or to set as profile pictures.
This is all about Kashmir Day Poster, Wallpaper, Pictures, Urdu Poetry that you can download it from this website.