Leopard Courier Tracking Number Pakistan How To Track Your Shipment details is available also with how to attest you educational degrees from HEC through Leopard Courier services. In Pakistan different courier services is very popular like TCS but Leopard Courier popularity is base on different unique services because this company is dealing with international courier services. If you want to send any gift national and international places then just avail Leopard Courier services with reasonable rate. Leopard Courier singed different partnership agreement with large number of GOVT and private sector such HEC educational documentation organization.
Leopard Courier Tracking Number Pakistan How To Track Your Shipment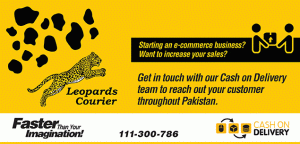 How to attest your documents through Leopards Couriers Services:
Below side method is design by Leopards courier service for all university students those want to attest their educational documents from HEC. Online fill application form and get it print out. Students keep in mind this is safe and secure way for documentation attestation so if you are thinking documents security then released this things from your mind and just adopt this way for quality and easy documentation attestation.
 Click here
Sender Name
Sender Email address
Sender Complete Postal Address
Sender Contact Number
Product Required
Quantity
Receiver Name
Receiver Email
Receiver Complete Postal Address
Receiver Contact number
Tap on Submit button
How to Register Complaints and Suggestion regarding Leopard Courier services:
Click Here 
If you want to register and enter any complaint then click in this bold link that is available above the paragraph. Through online web form you can register you complaints and suggestion. Fill your name, Email, Booking date, Consignment number, Destination, Message and submit application form.
How To Track Your Shipment?
If you want to rack you shipment from Leopard Courier Tracking system then use Leopard Courier contact number, that is available in below side;
021-111=300-786
Tel: 021-4548041- 43, 4532063
Offices address:
Faislabad 668/A Peoples Colony Number 1 Near Paaniwala Tanki Number 1
Click here, because through this you can transfer on Leopard Courier official website, on that website right side Trach Shipments name small box is available for all Leopard Courier service client, select city name and enter eight digits number and click on Track number option. Through this method you can easily track your shipments.
Save