By visiting this webpage you would be able to get complete information related to the Leopard courier service in Pakistan. But before starting with the contact information, we would make you learn about what Leopard courier service is all about actually! Leopards Courier Services was established in the year 1983 with five destinations including the offices for Saadar Insurance along with the Leopard Courier too. Leopard has been coming across in delivering the best high-quality services in growing the standards of the local industry in the development of raw materials and so many other products. Leopards have now expanded to over 1036 destinations for the purpose of general clients. Presently, they are employing almost 3000 couriers and 1000 express center employees.
Leopard Courier Service Contact No
All the destinations where Leopard Courier Service is functioning are being controlled and hence supervised by the 164 Major Hubs located throughout Pakistan. Right into these services, they help out in order to sort and also dispatch all over the nationwide destinations.
Leopard Courier Service Karachi Contact Number:
They have been bringing ahead a wide range of products and services for the customers as the medium of ease for the customers. Some of the major products are overland trucking for cheaper delivery of non-urgent products, as well as Leopard's flyer for documents
| | |
| --- | --- |
| Address | Phone Number |
| Leopards House 19-F, Block 6 PECHS, Karachi(head office) | (021) 111 300 786 |
| P.E.C.H.S Block 2, Tariq Rd, Bahadurabad Shahray-e Faisal Cantonment, Karachi, Karachi City, Sindh | 0312 2291153 |
| Shop # 03, Haroon Center, Commercial Society,Main Abul Hassan Isphani Road, Commissioner Society, Karachi, Karachi City, Sindh | (021) 34152979 |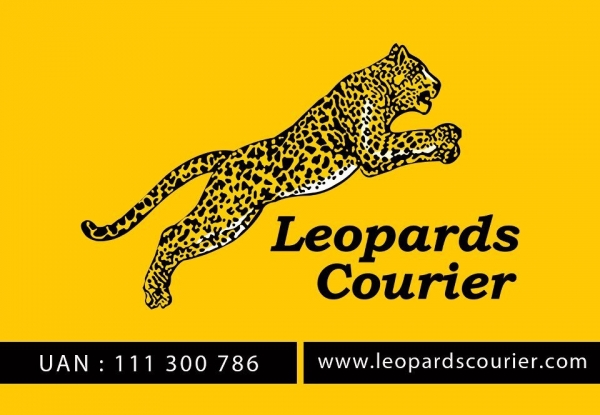 Leopard Courier Service Peshawar Contact Number:
Different kinds of other official documents are delivered sealed, Yellow-box services, all along with international delivery services, and also the Economy service offering cheaper rates for a slightly delayed delivery, and the Leopards love line gift service.
| | |
| --- | --- |
| Leopards Courier, University Rd, Tehkal, Peshawar, Khyber Pakhtunkhwa 25000 | (091) 2320533 |
| 2H48+895, Bajori Rd, Namak Mandi, Jahangirpura, Peshawar, Khyber Pakhtoonkhwa, Namak Mandi, Peshawar, Khyber Pakhtunkhwa | (091) 2210777 |
| Hino Showroom? Peshawar Ring Road Bank of Khyber? Near Garhi Qamar Din, Peshawar, Khyber Pakhtunkhwa | (091) 2320532 |
Leopard Courier Service Multan Contact Number:
We would say that Leopard Courier Service has come about to be one of the largest nationwide networks in terms of destinations even reaching into the remote areas of Pakistan.
| | |
| --- | --- |
| Address | Phone Number |
| Old Shuja Abad Rd, Shershah Town, Multan, MULTAN`, Punjab 60000 | (061) 4511434 |
| 6FJJ+M8G, Bosan Rd, Zakariya Town, Multan, Punjab 60000 | (061) 4511434 |
If you want to get yourself enrich with the services and product use of the Leopard Courier Service, then you should get in contact with them right now. You can often visit their official website in order to learn about some of their inside services and the destinations they serve out.