Without any time waste, we want to mention this page is giving Telenor Ramadan Offer 2018 for all Telenor Pakistan users. The Telenor Pakistan telecommunication company that is providing different telecom services like call, SMS and internet, According to my personal experience with Telenor connection since 2007, yes Telenor best mobile network connection for those users who want to get fastest telecom connection service with cheap rates. Telenor users in this Ramzan month telenor Pakistan introduced different Telenor call packages and internet Ramzan Package so must avail that packages with easy and quick activation method. in below side, Telenor Ramzan Offer 2018 detail is available also with Package rates and activation method.
Telenor Ramadan Offer 2018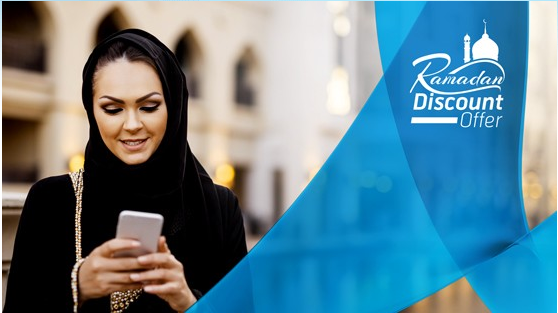 Telenor Ramadan Offer 2018:
Telenor Djuice Ramadan Discount Offer 2018
Offer Details Highlights:
Call Minutes and Timings:          Unlimited on-net 12AM-7PM
Duration:                                         1 Day
Internet:                                          20MB
Subscribe Code:                            *5*727#
Charges Per Day:                           Rs. 07: 00/-
Telenor Internet Ramzan Offer:
Through Telenor internet Ramzan offer if you want to get internet buckets with fastest 3G internet then Telenor Ramzan internet offer is giving 1GB internet for one day so daily get 1GB internet volume and just pay PKR 8. Activation of Internet Ramzan offer is quick and easy so must avail it.
Internet:                              3G
Offer Charges:                  PKR 8 included Tax
Volume:                   1GB
Offer Validity:                    One 1 Day
Offer Activation:              Just Dial *345*139#
Telenor Ramadan offer 2018 has not announced yet and these offers are of 2017
after Telenor Ramadan Offer 2018 details if you want to get different telecom companyRamzann offer ten visit this website main home page. Those who are looking for the Telenor Ramadan call offers 2018, Telenor Ramadan SMS offers 2018 and Telenor Ramadan Internet offers 2018 can check. Activation codes for these sasti Ramzan offer 2018 is given on this site. This Ramadan you can connect with your beloved ones by using Telenor talkhshalk Ramadan offers and Telenor Djuice Ramadan offers 2018. Charges for each offer and validity is also mentioned.