Here I have prepared the Telenor prepaid packages 2018 for Talkshawk and Djuice customers. Telenor is one of the best telecom network that offer a lot of benefits for its customers about calls, SMS, 3G/ 4G internet and much more. Moreover it is an economy rates network that suits every one about he or she can subscribe any Telenor prepaid package according to the need and requirement. You are also suggested that you must read out the terms of conditions about each package before subscribing it. It will keep you informed about any deduction or hidden charges that is been deducting from your account. Here I would also like to mention that Telenor has upgraded its 3G internet to 4G technology but those places where the 4G coverage is not accessible or the handset is not supporting there 4G internet will be run on a good speed. Telenor prepaid packages 2018 are specially prepared for those who use to spent their balance on a schedule and they don't like billing sim. Telenor Talkshawk prepaid packages 2018 and Telenor Djuice prepaid packages 2018 are all written below to this passage. So keep on reading this post to get more details about Telenor prepaid bundles 2018.
Telenor Prepaid Packages 2018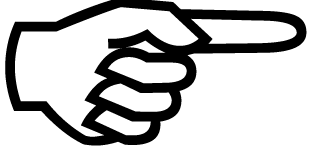 Click/ Tap On Any Of The Following Package To Get Details
Telenor Prepaid Packages 2018 Call
Telenor Prepaid Packages 2018 SMS
Telenor Prepaid Packages 2018 3G/ 4G Internet
So these are the Telenor prepaid packages 2018, call, SMS, 3G/ 4G internet bundles. When you click on any of these packages a new page will be open in front of your screen with all details including package name, validity, charges, benefits and terms and conditions about that package. Hope you like these Telenor prepaid bundles ad enjoying it. In case you have any question or query in your mind relating to Telenor packages you can send your FAQs or suggestions to us in the following comment box.