How To Make Money On Youtube In Pakistan In Urdu: Online earning is getting heap these days and there are so many ways through which students and other peoples are making a handsome income. Similarly there is an authentic source for making online money is Youtube. Here I am telling you the procedure for how to make money on Youtube in Pakistan in Urdu with all the details. Through this method you can start earning by doing nothing. Most of the people think that youtube is the site that is the name of only an entertainment web site. People use this website only to watch videos and films and to listen the songs but most of them do not know that they can make money from this site. This option was previously available only to the American and British residence but now this option is available all over the world. This is the reason that we are giving you the options that you can make money from youtube just keeping it up to date this is the option that you can use to make money easily. All you have to do is to follow some steps that are discussed in followings and you will start making money from an entertainment site. This is the easiest way to make a lot of money.
How To Make Money On Youtube In Pakistan In Urdu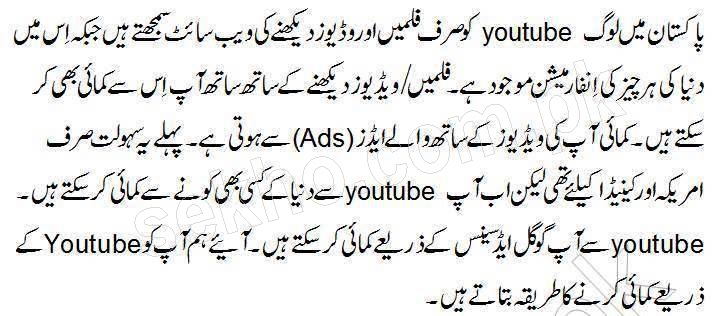 Make a Gmail Account
Sign Up on Youtube with Gmail account
Go to setting and creat Youtube channel
Enable Monitization option
Apply google Adsense for your channel
Trake Videos and Generate More Income
How to Earn From Youtube in Urdu
Here below we are discussing the above written points with details. That how to sign up with Youtube and how to become youtube partner as well as how to add adsense to youtube channel. So to get all these methods in details about how to make money on Youtube in Pakistan in Urdu you just need to keep on reading this post till the last line.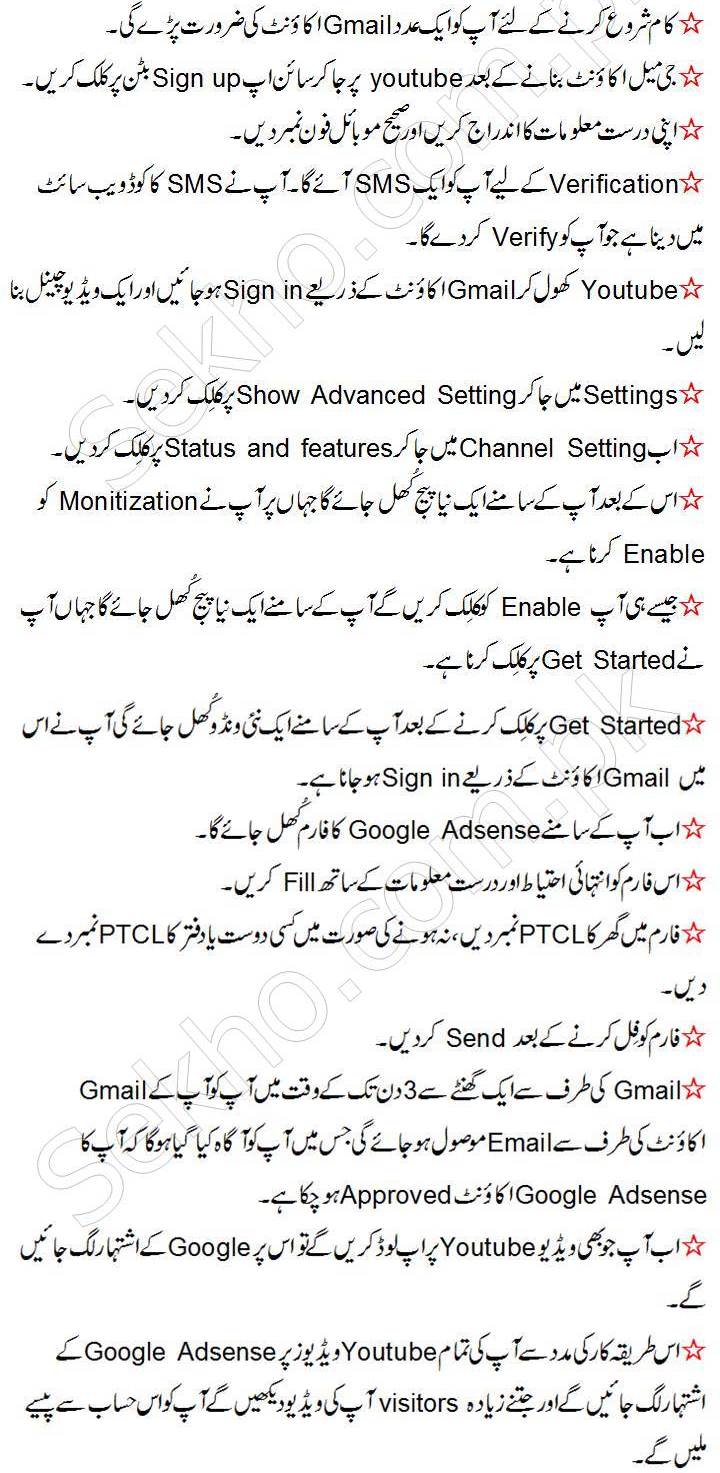 UPload Videos On Youtube
Now you have to keep on adding and uploading videos and relevant videos on your channel. As much as people will watch your videos our channel become a source of publishing google adsense which is the actual source of earning on Youtube. You can follow the following procedure for adding more videos after becoming the Youtube partner.

Selling Promoting Products
Besides the google adsense if you want to publish your own products like ebook, apps, or anything relating to computer and internet, you can add these products on your channel. the procedure for adding the products and promotion method from the below given paragraph in Urdu.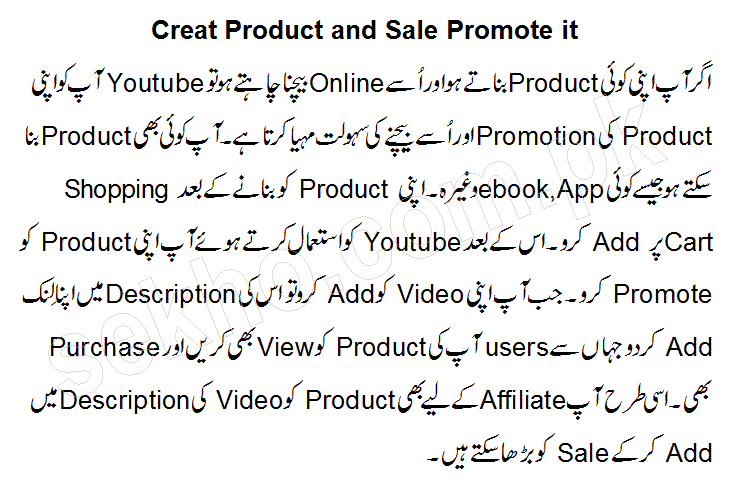 I am hoping that you have fully acquired the process about how to make money on Youtube in Pakistan in Urdu. But in case you find any hurdle at any point you can ask us via comment box at any time. Out team will reply you immediately so that your earning money through Youtube could be possible and positive.