Hingol Park Makran is the biggest national park of Pakistan which covers 16500 hectares Area. This park is located 190 km away from Karachi along with Makran Coastal highway. This park is consisting upon forests, mountains, deserts and rivers. This park was nominated as National Park Pakistan to provide protection to Sind leopard, Sindh Ibex, Chinkara, Urial and many other animals. In this park, Penguin, cairo spiny mouse, jungle cat, golden Jackal, hyena and jungle goats are also present.  In river Hingol, not only green and brown crocodiles are present but also golden mahasheer fish are also present.  There are many types of birds are also present like Partridge, francolin, ptarmigan, owl, woodpecker, falcon and many other types of birds are also present in this park.  Currently there is no hostel present in Hingol Park for tourist. After reading this article you will come to know about the Hingol National Park Princess of Hope Information in Urdu.
Hingol National Park Princess Of Hope Information In Urdu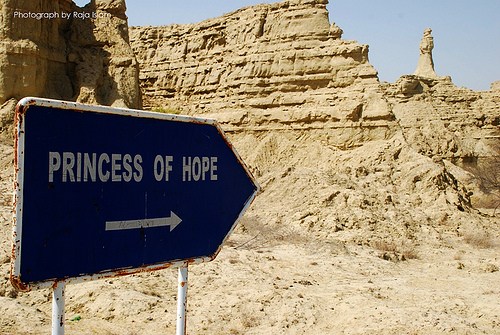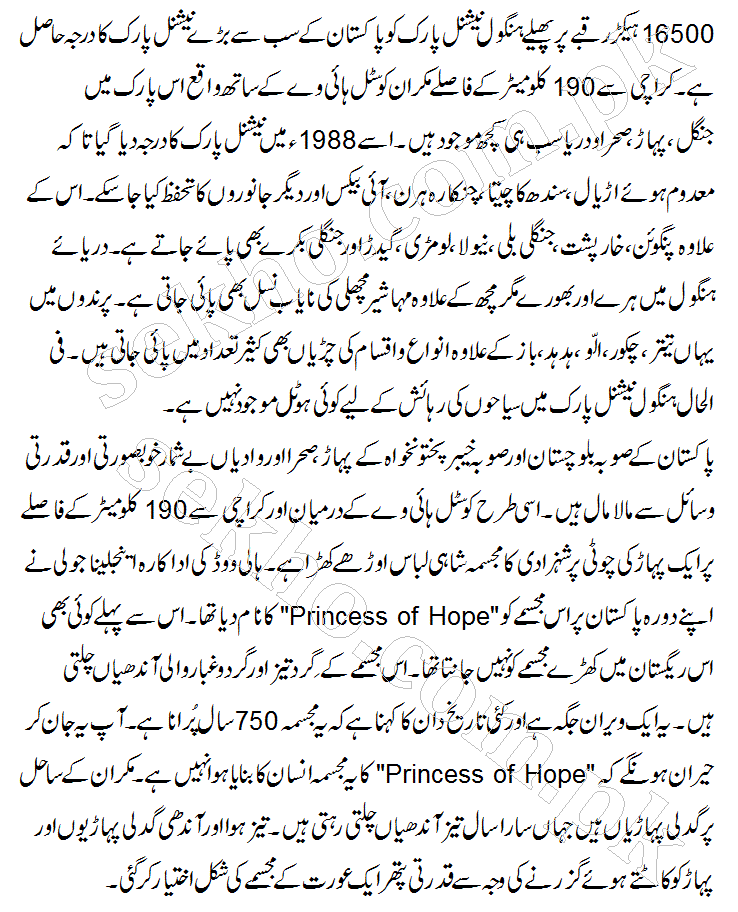 Mountains, deserts and valley of Balochistan and Khyber Pakhtunkhwa province contain many beautiful and precious natural resources. Likewise on coastal highway 190 km away from Karachi, a beautiful statue of a princess is also standing on the peak of a mountain by wearing beautiful royal dress. Hollywood star Angelina Jolie has named this statue as "Princess of Hope" when she visited Pakistan. Before this, no one is familiar to this statue standing in the desert. Many cyclones flow around this statue. It is situated in desolate location and according to the historians; this statue is 750 years old. You will wonder by knowing that this statue Princess of Hope is not made by man. On the bank of Makran there are bunch of mountains where cyclones and winds below whole year. These winds results in cutting of mountains which has made this natural statue of woman.