Today I am telling you the complete procedure about how to make a website free on Google in Urdu. There are various sources and ways through which you can build a website and they are also different in their use; such as if you make a websites for Audio songs, or a website for video songs or any other websites for news and publishing, you have to pay for them for hosting and designing but here the way I am going to tell you is all free about designing, making/ building, signing and hosting and you will be the only proprietor (owner) of your website with its Google verified copyrights. You just have to read this entire post and have to follow this procedure as same as written in this post in Urdu. This procedure is very use to for you if you are going to start a business and want to make your website to let peoples known about your stuff on internet. You can share all of your information and details you want on this website. So keep on reading this post and follow the procedure as same as written in the following image of pages.
How To Make A Website Free On Google In Urdu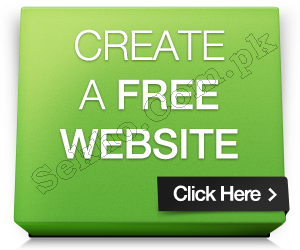 Procedure for Making a Free Website
Open www.blogger.com and sign in with it
Create a blog
Decide the name of your website
Choose a temples or design for your website
Click on continue and then accept terms and conditions
Start blogging
These are some steps which you have to perform if you have a computer/ laptop with an active internet connection. In order to get further assistance about how to make a website free on Google in Urdu, you can click on the following image to make it bigger and to read it clearly. You are suggested to follow each step by step on your PC and you can ask any hitch or hurdle while performing this procedure via our comment box below this page.

This is all about how to make a website free on Google in Urdu and I am sure you have done with your website. You can also share your website name or link in the following comment section for its publicity. Thank you for reading and liking this article.