The procedure for How To Send Free SMS In Pakistan From Internet Without Registration is given here. Many people from out of country want to send SMS in Pakistan through the internet through different websites. There are a different online website that helps you to send free SMS. Most of these websites are paid and you have to pay money in order to send and receive SMS. There are also some websites that are totally free and mostly website gives access to its users to send free SMS. There is a problem for free website that they require registration to send SMS in Pakistan. Most people don't want to register themselves on those websites to send messages. For those people, we are going to share a method in which you can send SMS without registration.
How To Send Free SMS In Pakistan From Internet Without Registration
Through internet, now you can send and receive SMS in Pakistan even if you don't have any mobile number. The method is very easy and given in the below side for the persons who are looking for the method to send free SMS in Pakistan.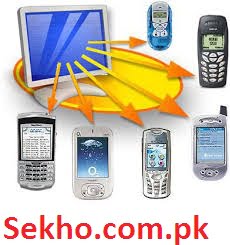 In this procedure, you simply click on the free registration option and you give some information like username, phone number, name, password, after all this information you receive ode on your number then you put on the website that option where I want Verification code. Then you again click on free sms option and send a free lot of SMS in Pakistan. on below we give you one website link where you can get free SMS service with free registration method.
SMS Urdu. Net:
http://www.smsurdu.net/u-send-free-sms.php
second option is if you want to send SMS in Pakistan from out of country than you get those SMS website where registration is not  required on this type of SMS website you can simply give your sender name receiver or sender phone number and also give code that is given on block and after this click on send option within few movement receivers receive you SMS. In this service, your IP address will be recorded.
Paigam.pk:
Paigam.pk is also one of the best online websites for sending SMS without registration in Pakistan. So if you want to send and receive messages through the internet then you can visit this website to send SMS in all across Pakistan.
Through this method, you can find How To Send Free SMS In Pakistan From Internet Without Registration. It is the best method for sending and receiving messages.